Texas Best Fishing Blogs & Forums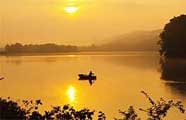 Fishing blogs about fishing in Texas will typically include information about fishing for Bass, Crappie, Striped Bass, Walleye, Catfish, Tiger Musky, Northern Pike, Chain Pickerel, Saugeye, Alligator Gar, Longnose Gar, Spotted Gar, Bowfin, Green Sunfish, Hybrid Sunfish, Longear Sunfish, Redbreast Sunfish, Redear Sunfish, Rock Bass, Warmouth, White Bass, Yellow Bass, Yellow Perch and others in TX. You should find information and ideas for fishing at lakes like B.A. Steinhagen Lake, Belton Lake, Cedar Creek Reservoir, Choke Canyon Reservoir, Cooper Lake, Diversion Lake, Eagle Mountain Lake, Lake E.V. Spence, Grapevine Lake, Hubbard Creek Reservoir, Joe Pool Lake, Lake Arrowhead, Lake Bob Sandlin, Lake Bridgeport, Lake Brownwood, Lake Buchanan, Lake Caddo, Lake Conroe, Lake Corpus Christi, Lake Fork Reservoir, Lake Granbury, Lake Houston, Lake J.B. Thomas, Lake Kemp, Lake Kickapoo, Lake Lewisville, Lake Limestone, Lake Livingston, Lake Lyndon B Johnson, Lake Meredith, Lake O the Pines, Lake Palestine, Lake Ray Hubbard, Lake Somerville, Lake Tawakoni, Lake Texana, Lake Texoma, Lake Travis, Lake Waco, Lake Whitney, Lake Worth, Lavon Lake, Martin Creek Lake, Medina Lake, Navarro Mills Lake, O.C. Fisher Lake, O.H. Ivie Lake, Palo Duro Reservoir, Pat Mayse Lake, Possom Kingdom Lake, Proctor Lake, Ray Roberts Lake, Red Bluff Reservoir, Richland Chambers Reservoir, Sam Rayburn Reservoir, Stamford Reservoir, Stillhouse Hollow Reservoir, Toledo Bend, Twin Buttes Reservoir, Wright Patman Lake and other great fishing lakes in Texas.
Forums and blogs about fishing in Texas
Lake Texoma Striper Fishing Blog
The Saltwater Cowboy's Fishing Blog
Bloggers who post at these sites have varying levels of fishing experience. Keep this in mind as you evaluate what's posted on any blog. At the present time AA-Fishing does not have a fishing blog. It is being considered for a future site update. Until then visit these blogs about fishing in Texas.
There are many experienced anglers in Texas that share their knowledge with each other. Join them to learn and share your insights. Be a participating part of the TX fishing community.
Information about fishing forums and blogs, by state.