Fishing
All about fishing in America
Throughout this website you can find information about fresh water fishing opportunities in all 50 states. The site focuses primarily on lake fishing, but also provides some information about fishing in rivers and streams. You can choose to locate information by species, using the images or species name below. Or, begin your search by clicking state names at the bottom of this column to see information about fishing for all species in a given state.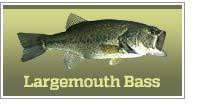 Bigmouth bass are the most sought after sport fish and can be found in all states except AK and HI.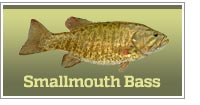 Native to northern waters but can be found in all state except Alaska and Hawaii.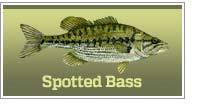 Found in 23 states, primarily in the southern and eastern region of the United States.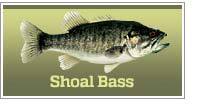 Found in Florida and Georgia. Also in some Alabama waters but is catch and release only.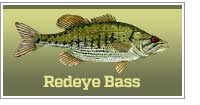 Native to the Coosa River system redeye are found in FL, GA, NC, SC and TN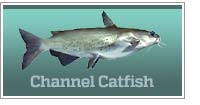 Most popular of the catfish is available in all but five states.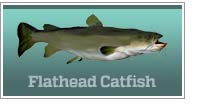 Grows to over 100 pounds and exists in two thirds of the states.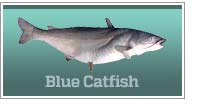 The biggest species of catfish in the US and available in more than half the states.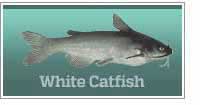 Resides in one third of the states in backwaters and muddy ponds.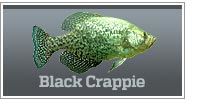 The larger of the two crappies, it is found in all but two states.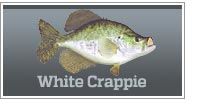 Also found in all states other than Alaska and Hawaii.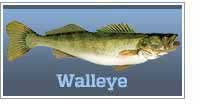 This great tasting, white meat fish is found in three fourths of the states.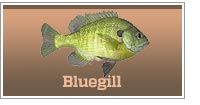 The most popular of all panfish is found in all the United States.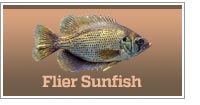 Found in less than ten states in the southeast sector of the country.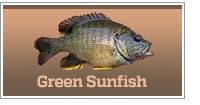 Found in over half the states, the green sunfish grows to over 2 lbs.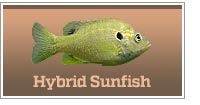 Grows to over two pounds and found in more than a dozen states.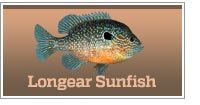 Found in seven states in the southern/eastern sectors of the US.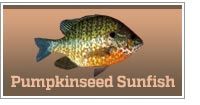 One third of the states harbor these sunfish which prefer coldish waters.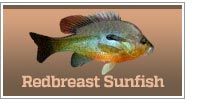 Less than ten states house this hefty sunfish with very colorful males.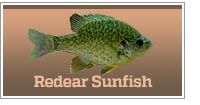 One of the larger panfish, the redear is available in about half the states.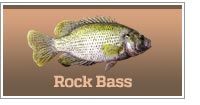 Generally under three pounds, rock bass are found in half the states.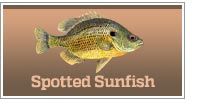 Found in less than ten states, they rarely exceed one-half pound.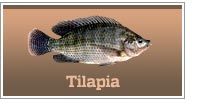 This plant-eating sunfish is only found in a half-dozen states.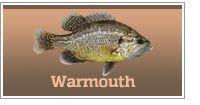 Located in almost half the states, the warmouth grows to over two pounds.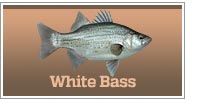 The largest of US sunfish, white bass tend to travel in schools.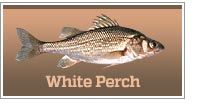 Excellent tasting sunfish which grows to over four pounds.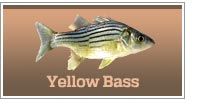 This schooling fish averages less than one-half pound.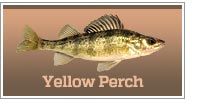 The second most popular sunfish grows to well over three pounds.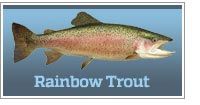 Great tasting and swims in chilly waters in all but a few states.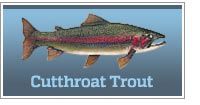 A favorite in almost twenty states the cutthroat grows to over forty pounds.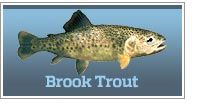 The brook is found in cold streams and creeks in nearly forty states.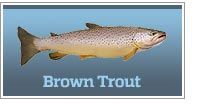 Found in over forty states this fighter is a favorite of many trout anglers.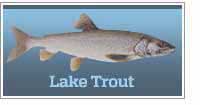 The largest of the trouts, lake trout can exceed seventy pounds.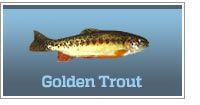 Found in limited western states the golden is the smallest of the trouts.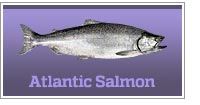 Found in over a dozen states, it grows to around eighty pounds.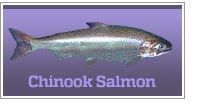 Less than ten states sport the chinook grows to over 30 pounds.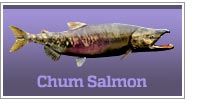 Found in AK, OR and WA the chum is aka dog salmon and blue backs.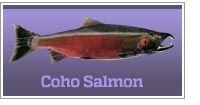 This popular salmon grows to around thirty pounds.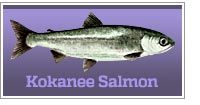 These landlocked sockeye salmon seldom reach ten pounds.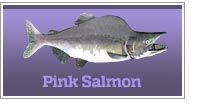 Found in AK and WA the pink salmon grows to over a dozen pounds.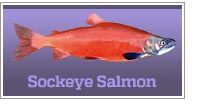 Averaging five to six pounds, the sockeye is found in AK, ID and WA.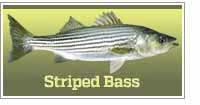 Landlocked stripers can exceed sixty pounds and reside in forty states.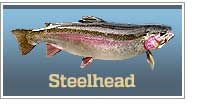 These sea-run rainbow trout are found in less than ten states.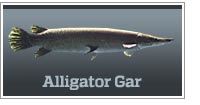 Found primarily in southeastern states this gar comes in large sizes.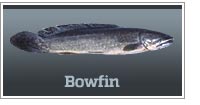 Great fighter but poor tasting the bowfin prefers warmer waters.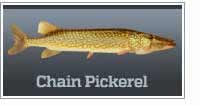 Less than ten pounds with nasty teeth, they eat any smaller fish.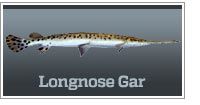 Grows to over twenty pounds and lives in close to half the states.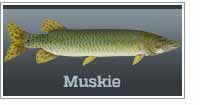 Lives in northern, cooler waters and grows to over sixty pounds.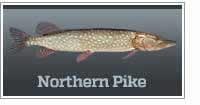 Native to cold water in the north, they now reside in over forty states.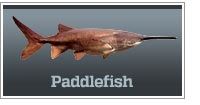 Bring heavy tackle as these guys grow to over six hundred pounds.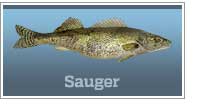 Found in over a dozen mid-western states, they are excellent table fare.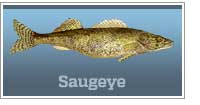 Mix of sauger and walleye are also found in over a dozen states.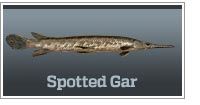 Up to ten pounds, it is found in the Mississippi River drainage system.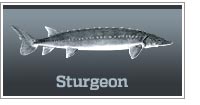 Found in nine states, this prehistoric fish grows to monster size.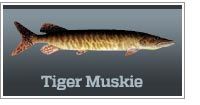 More than half the states house them and they grow to over fifty pounds.
By clicking on the images and links above, you will be taken to a page offering more information about the selected species. Find information about the life cycle and tips on how to locate and catch them. Each page also provides links to state pages which provide a list of lakes where that particular species can be found.
The state list below directs you to information about fishing, by state.
Fishing opportunities in each state.
In addition to our fishing information, there are some miscellaneous species, which we do not cover in this website that may be of interest to some anglers, in some states. If you wish to see information on any of these species, submitting an article would be the best way for us to add them to our site.
Unique fishing opportunities, by species and state.