Maine Best Fishing Blogs & Forums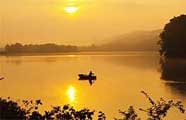 Fishing blogs about fishing in Maine will typically include information about fishing for Bass, Salmon, Trout, Walleye, Crappie, Catfish, Stripers, Musky, Northern Pike, Chain Pickerel, White Perch, Yellow Perch and others in ME. You should find information and ideas for fishing at lakes like Allagash Lake, Androscoggin Lake, Aziscohos Lake, Baskahegan Lake, Chamberlain Lake, Chesuncook Lake, Damariscotta Lake, Eagle Lake, Flagstaff Lake, Grand Lake, Grand Lake Matagamon, Great Pond, Lobster Lake, Long Lake Harrison-Naples, Mattawamkeag Lake, Meddybemps Lake, Millinocket Lake, Moosehead Lake, Mooselookmeguntic Lake, Munsungan Lake, Pemadumcook Lakes, Portage Lake, Rangeley Lake, Richardson Lake, Sebasticook Lake, Sebago Lake, Sebec Lake, Schoodic Lake, Square Lake, St Froid Lake, Thompson Lake, Umabog Lake, West Grand Lake and other great fishing lakes in Maine.

Forums and blogs about fishing in Maine
Bradford Camps: Maine Fishing and Hunting Blog
Maine Fly Fishing Blog and Fly Fishing Only Forum
Shows the regular newsletter of the Kennebec chapter of Trout Unlimited.
Bloggers who post at these sites have varying levels of fishing experience. Keep this in mind as you evaluate what's posted on any blog. At the present time AA-Fishing does not have a fishing blog. It is being considered for a future site update. Until then visit these blogs about fishing in Maine.
There are many experienced anglers in Maine that share their knowledge with each other. Join them to learn and share your insights. Be a participating part of the ME fishing community.
Information about fishing forums and blogs, by state.
MAINE