Popular Panfish Fishing Options In Texas
Guide to fishing for sunfish in TX lakes and ponds.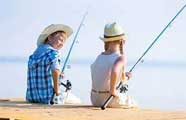 Texas offers fantastic opportunities for panfish fishing, making it an ideal pursuit for young anglers and families. Sunfish, which include species like bluegill, redear sunfish, and longear sunfish, are plentiful in Texas lakes, ponds, and rivers. These colorful and feisty fish are perfect for introducing kids to the joys of fishing due to their willingness to bite and their manageable size.
Bluegill, in particular, is a popular target for panfish anglers in Texas. These voracious feeders can be found in abundance and are known for their aggressive strikes. Bluegill are often caught using simple and lightweight tackle, making them an excellent choice for young anglers who are just starting out.
Redear sunfish, also known as shellcrackers, are another prized panfish species in Texas. They are known for their larger size and are often sought after for their delicious meat. Redear sunfish can provide an exciting challenge for young anglers, as they are known to put up a spirited fight once hooked.
Panfish fishing in Texas is an excellent way to introduce children to the joys of fishing. Not only are sunfish abundant and relatively easy to catch, but they also offer an opportunity for kids to learn about fish biology, habitat, and conservation. Fishing provides a hands-on experience that helps foster a love for the outdoors and a deeper appreciation for the natural world.
Texas recognizes the importance of youth fishing and has various programs and events dedicated to encouraging young anglers. The Texas Parks and Wildlife Department hosts youth fishing events and clinics, where children can learn basic fishing skills, fishing regulations, and ethics. These events often include demonstrations, contests, and the opportunity to catch fish in a safe and controlled environment, ensuring an enjoyable and educational experience for young anglers.
Texas offers abundant panfish fishing opportunities, particularly for sunfish species like bluegill and redear sunfish. These fish provide a great introduction to fishing for children, as they are plentiful, easy to catch, and offer a chance for young anglers to develop their skills and passion for the sport. With dedicated youth fishing programs and events, Texas is committed to cultivating a love for fishing among its young population and ensuring that future generations can enjoy the wonders of panfish angling.
Throughout the state of Texas you can find waters with populations of sunfish, including bluegill, flier sunfish, green sunfish, hybrid sunfish, longear sunfish, pumpkinseed sunfish, redbreast sunfish, redear sunfish, rock bass, tilapia, warmouth, white bass, white perch, yellow bass and yellow perch.
Panfish & Perch Lakes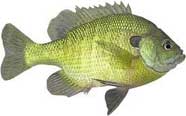 Quick. Name a major lake in Texas without panfish. It would be difficult to do. Major lakes with healthy populations of panfish include B.A. Steinhagen Lake, Belton Lake, Cedar Creek Reservoir, Choke Canyon Reservoir, Cooper Lake, Diversion Lake, Eagle Mountain Lake, Lake E.V. Spence, Grapevine Lake, Hubbard Creek Reservoir, Joe Pool Lake, Lake Arrowhead, Lake Bob Sandlin, Lake Bridgeport, Lake Brownwood, Lake Buchanan, Lake Caddo, Lake Conroe, Lake Corpus Christi, Lake Fork Reservoir, Lake Granbury, Lake Houston, Lake J.B. Thomas, Lake Kemp, Lake Kickapoo, Lake Lewisville, Lake Limestone, Lake Livingston, Lake Lyndon B Johnson, Lake Meredith, Lake O the Pines, Lake Palestine, Lake Ray Hubbard, Lake Somerville, Lake Tawakoni, Lake Texana, Lake Texoma, Lake Travis, Lake Waco, Lake Whitney, Lake Worth, Lavon Lake, Martin Creek Lake, Medina Lake, Navarro Mills Lake, O.C. Fisher Lake, O.H. Ivie Lake, Palo Duro Reservoir, Pat Mayse Lake, Possom Kingdom Lake, Proctor Lake, Ray Roberts Lake, Red Bluff Reservoir, Richland Chambers Reservoir, Sam Rayburn Reservoir, Stamford Reservoir, Stillhouse Hollow Reservoir, Toledo Bend, Twin Buttes Reservoir and Wright Patman Lake. You'll also find panfish in most ponds, rivers and lakes.
Top Producing Panfish Lures & Bait
Check out the top producing lures and bait for bluegill, redear sunfish, rock bass and warmouth, as well as other smaller sunfish. Click here for the best lures for white bass, yellow bass, white perch and yellow perch.
In-state panfish, sunfish and perch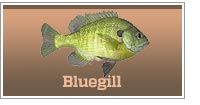 World record: 4 lbs 12 oz
State Record: 2.02 lbs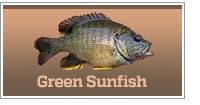 World record: 2.2 lbs
State Record: 1.30 lbs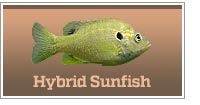 World record: N/A
State Record: 1.73 lbs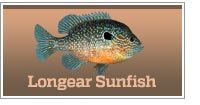 World record: 1.75 lbs
State Record: 0.84 lbs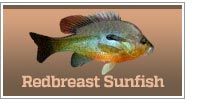 World record: 2 lbs 0 oz
State Record: 1.63 lbs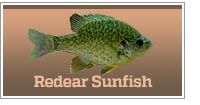 World record: 5.4 lbs
State Record: 2.99 lbs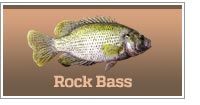 World record: 3.0 lbs
State Record: 1.13 lbs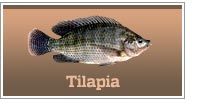 World record: 9.6 lbs
State Record: 7.75 lbs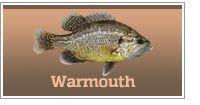 World record: 2.4 lbs
State Record: 1.30 lbs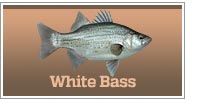 World record: 6.8 lbs
State Record: 5.56 lbs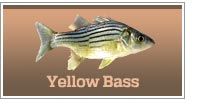 World record: 2 lbs 15 oz
State Record: 3.46 lbs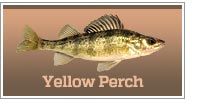 World record: 4 lbs 3 oz
State Record: 1.04 lbs
Click the images and links above for species details.
The state record bluegillwas caught in the Lampasas River.
The state record green sunfish was taken out of Burke-Crenshaw Lake.
The state record hybrid sunfish came from Bardwell Lake.
The state record longear sunfish was caught from the San Marcos River.
The state record redbreast sunfish was served up by the Comal River.
The state record redear sunfish was caught in Lady Bird Lake.
The state record rock bass was taken from San Marcos River.
The state record tilapia was taken from Houston Lake.
The state record warmouth came out of Lady Bird Lake.
The state record white bass was taken out of the Colorado River.
The state record yellow bass was caught in the Sabine River.
The state record yellow perch was served up by Lake Meredith.
The term "panfish" comprises many species, each called by a variety of names. The bluegill tops the list and is the most common.
One or more species of sunfish populate virtually all warm water streams, ponds and lakes throughout Texas, and around the world for that matter. They can survive in waters that provide their natural food source of minnows, insects, crustaceans and worms. Their competitive nature amongst themselves, for food, makes them relatively easy to catch.
Bluegill Fishing Basics Video
The core principles shown in this video will work for most sunfish, perch and other panfish.
Panfish are prolific spawners and repopulate the waters as fast as they are harvested. A common problem with panfish fishing is that the waters are under-fished causing panfish to overpopulate. As a result they tend to stay small in size due to lack of food source.
Sunfish information in other states.
Learn the lifecycle of a panfish
There is a host of panfish anglers can pursue. Visit the panfish fishing page for details on many of these sunfish you might encounter in Texas fishing waters.