Connecticut Fishing Blogs & Forums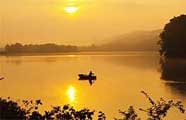 Fishing blogs about fishing in Connecticut will typically include information about fishing for Bass, Walleye, Trout, Salmon, Crappie, Catfish, Stripers, Northern Pike, Chain Pickerel, Pumpkinseed Sunfish, Rock Bass, White Perch, Yellow Perch and others in CT. You should find information and ideas for fishing at lakes like Amos Lake, Bantam Lake, Barkhamsted Lake, Bashan Lake, Beseck Lake, Black Pond, Candlewood Lake, Cedar Lake, Colebrook Impoundment, Gardner Lake, Green Falls Reservoir, Highland Lake, Lake Lillinonah, Lower Bolton Lake, Mansfield Hollow Lake, Mashapaug Lake, Moodus Reservoir, Mudge Pond, Pachaug Pond, Pine Acres Lake, Quinebaug Pond, Rogers Lake, Lake Saltonstall, Saugatuck Reservoir, Shenipsit Lake, Squantz Pond, Tyler Lake, Waramaug Lake, Washinee Lake - West Twin, Washining Lake - East Twin, West Hill Pond, West Thompson Lake, Winchester Lake, Wononscopomuc Lake, Lake Zoar and other great fishing lakes in Connecticut.

Forums and blogs about fishing in Connecticut
Connecticut Fishing Tips & News Blog
Flyaddict is a fly fishing community forum, with members who fish all over New England and beyond.
CTFishTalk is an online forum dedicated to providing free information to anglers in Connecticut.
Northeast Bass Fishing Blog-Forums
Bloggers who post at these sites have varying levels of fishing experience. Keep this in mind as you evaluate what's posted on any blog. At the present time AA-Fishing does not have a fishing blog. It is being considered for a future site update. Until then visit these blogs about fishing in Connecticut.
There are many experienced anglers in Connecticut that share their knowledge with each other. Join them to learn and share your insights. Be a participating part of the CT fishing community.
Information about fishing forums and blogs, by state.
CONNECTICUT