Fishing At Trumbull Lake
AKA: Trumbull Slough
What to fish for...
Guide to fishing for yellow perch and northern pike at Trumbull Lake in Iowa.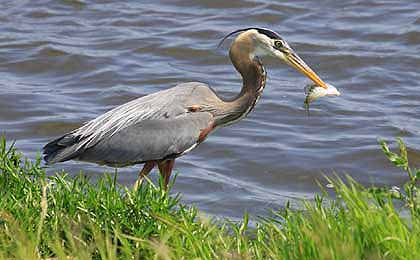 Dense vegetation lines much of the 7 miles of shoreline at Trumbull Lake, a 1,180-acre lake in northwest Iowa 2 miles north of Ruthven. Northern pike and yellow perch thrive in these aquatic shelters which provide great nesting areas for fry.
Trumbull Lake in Iowa is a hidden gem for fishing enthusiasts, offering a tranquil and rewarding fishing experience. This small, secluded lake covers approximately 40 acres and is located near the town of Trumbull. Despite its size, Trumbull Lake is home to a variety of popular fish species, making it a favorite spot for anglers seeking a peaceful escape.
One of the sought-after fish species in Trumbull Lake is largemouth bass. The lake's calm waters and abundant vegetation provide an ideal habitat for bass. Anglers can target largemouth bass using various techniques, such as casting with soft plastic baits, topwater lures, or crankbaits. The lake's structure, including submerged logs, weed beds, and lily pads, offers plenty of hiding places for bass to ambush their prey.
Another popular species in Trumbull Lake is bluegill. These feisty panfish can be found near the lake's shoreline, particularly around submerged vegetation or fallen trees. Anglers can use small jigs, worms, or crickets to entice bluegill bites. They provide a fun and action-packed fishing experience, especially for young anglers or those new to fishing.
Trumbull Lake also harbors channel catfish, offering anglers the chance to reel in some impressive specimens. Catfish can be caught using a variety of techniques, such as bottom fishing with cut bait, stinkbaits, or live bait. The lake's deeper areas, such as holes or drop-offs, are popular spots to target catfish. Nighttime or low-light conditions can often be the most productive times for catfish angling.
While Trumbull Lake may not accommodate large boats due to its size, it provides an ideal setting for kayak or canoe fishing. Anglers can silently maneuver through the calm waters, exploring different areas of the lake and finding their preferred fishing spots. The peacefulness of Trumbull Lake and the absence of motorized boats add to the overall serenity of the fishing experience.
Camping facilities are not available directly at Trumbull Lake. However, there are nearby campgrounds and parks that provide camping options, allowing anglers to extend their fishing trips and fully immerse themselves in the natural beauty of the area. These campgrounds often offer amenities such as picnic areas, hiking trails, and access to other nearby lakes and rivers.
Trumbull Lake in Iowa offers a serene and rewarding fishing experience for anglers seeking tranquility. With popular fish species such as largemouth bass, bluegill, and channel catfish, the lake provides ample opportunities for anglers of all skill levels. Whether fishing from a kayak, canoe, or the shoreline, anglers can appreciate the peacefulness of Trumbull Lake and the opportunity to catch a variety of fish species in a picturesque setting.
The lake has virtually no facilities except for a boat launch ramp on the west side of the lake off 310th Street. Canoes, kayaks and portables are popular here.

Primary fish species residing in Trumbull Lake
Click images for fishing tips and details about each species.
Trumbull Lake Amenities
Marina: NO
Boat Rental: NO
Boat Launch Ramp: YES
Campgrounds: NEARBY
RV Hookups: NEARBY
Lodging: NEARBY
Convenience Store: NEARBY
Bait & Tackle: NEARBY
Restaurant: NEARBY
Today's Weather & Forecast
Public Boat Launch Ramps & Landings
Trumbull Lake Boat Launch Ramp
Located mid lake, west side, off 310th Street, this is a one-lane, concrete ramp with a dock and gravel parking.
Click here for a Iowa Fishing License.
Campgrounds & RV Parks Nearby
Lost Island – Huston Park Campground - 712 837-4866
East Leach Park Campground - 712 580-7265
Trumbull Lake IA Map - Fishing & Camping Areas
Lake Video
Contact Information
Trumbull Lake
Iowa Department of Natural Resources
712 336-1840
Fishing lakes in each state.
Trumbull Lake in IA
IOWA


Fishing for yellow perch and northern pike in northwest IA.
Trumbull Lake, in Iowa.