Iowa Fishing Organizations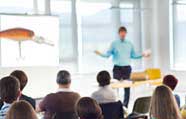 These fishing organizations are headquartered in Iowa, or have affiliated membership activities here. By participating in fishing organization functions one can learn valuable information about fishing in general as well as specific information about fishing in your area.
Fishing clubs and organizations in IA
Iowa Regulatory Agencies
Iowa Department of Natural Resources
Iowa Fishing Clubs & Tournaments
Fishers of Men Iowa Division
Ken Callison - 515-462-2773
myfamily1620@yahoo.com
Professional quality team tournament fishing in Western Iowa and Northwest Missouri. Great paybacks on the ramp, door prizes, free meal, and chances to advance to regional and national prizes and honors. Also New Legacy Division for Youth/Adults.
Iowa Youth Fishing Information
Taking Kids Fishing - Iowa Department of Natural Resources
Support Iowa organizations that promote the sport of fishing, safety and conservation.
Connect with fishing organizations, by state.
Connect us with local fishing organizations.
If you are aware of an organization related to fishing in Iowa, we would like to add it to our list of resources.

Iowa Fishing Tournament Organizations, Fishing Clubs & Agencies.