Guide To Fishing At Coffey County Lake
AKA: Wolf Creek Reservoir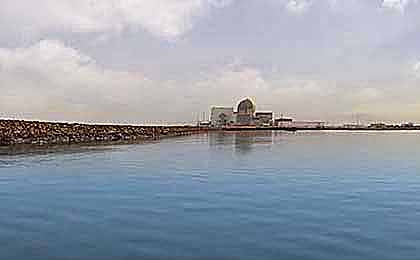 Dedicated exclusively to fishing, Coffey County Lake, aka Wolf Creek Reservoir, is a 5,100-acre lake in the eastern part of the state, at New Strawn. Other than one night catfish tournament the lake is open for fishing from sunup to sunset.
Coffey County Lake, located in the eastern section of Kansas, is a fantastic fishing destination that offers anglers a diverse range of fishing opportunities. The lake boasts a variety of popular fish species, making it a favorite spot for both local and visiting anglers.
Largemouth and smallmouth bass are highly sought-after species in Coffey County Lake. Anglers can enjoy the thrill of targeting these feisty fish, known for their aggressive strikes and powerful fights. The lake's structure, including submerged brush piles, rocky shorelines, and weed beds, provides ideal habitat for bass. Anglers can use a variety of techniques such as casting with soft plastics, crankbaits, or topwater lures to entice both largemouth and smallmouth bass into biting.
Hybrid stripers, a cross between striped bass and white bass, are another popular species found in Coffey County Lake. These hard-fighting fish offer anglers exciting battles and the opportunity to catch trophy-sized specimens. Trolling with crankbaits or casting with swimbaits are effective methods for targeting hybrid stripers. Coffey County Lake's open waters and adequate forage make it an ideal habitat for these powerful predators.
Walleye, known for their excellent taste and challenging nature, are also present in Coffey County Lake. Anglers can target walleye by trolling with crankbaits or casting with jigs near drop-offs, submerged structures, or rocky points. The lake's varying depths and underwater contours create optimal conditions for walleye fishing.
Catfish, including channel catfish and blue catfish, are abundant in Coffey County Lake. Anglers can pursue catfish using a variety of baits, such as cut bait, stink bait, or live bait. Fishing near the lake's deeper areas, including channels and holes, can increase the chances of hooking into a catfish. Coffey County Lake's catfish population offers both size and quantity, making it an appealing destination for catfish anglers.
White bass and crappie are additional popular species found in Coffey County Lake. Anglers can target white bass by casting with jigs, spoons, or crankbaits, particularly during their spawning runs. Crappie can be caught by vertical jigging near submerged structures or brush piles. These panfish species provide additional angling opportunities and are known for their tasty fillets.
Coffey County Lake is not only a great fishing spot but also offers amenities for boating and camping. Anglers can explore the lake's waters, fish from their boats, or simply enjoy a relaxing day of boating. The lake's campgrounds and recreational facilities provide convenient options for anglers who wish to extend their stay and immerse themselves in the natural beauty of the area.
With its diverse range of fish species, including bass, hybrid stripers, walleye, catfish, white bass, and crappie, Coffey County Lake offers an exciting and rewarding fishing experience. Whether it's the thrill of landing a trophy-sized bass, the challenge of hooking into a powerful hybrid striper, or the satisfaction of a successful catfish catch, Coffey County Lake provides ample opportunities for anglers of all skill levels.
As the cooling pond for the Wolf Creek Generating Station, the water stays warm and the fish grow year round. The pride of Wolf Creek Reservoir is its great fishing for big smallmouth bass. Cruise the 20 miles of shoreline in search of smallies, largemouth, catfish and walleye. Crappie, white bass and wipers are also abundant in the lake. Just across the highway is John Redmond Reservoir, which has a campground.

What to fish for...
Fishing for largemouth bass, smallmouth bass, channel catfish, blue catfish, white crappie, walleye, bluegill, white bass and hybrid striped bass at Coffey County Lake in Kansas.
Primary fish species residing in Coffey County Lake
Click images for fishing tips and details about each species.
Coffey County Lake Amenities
Marina: NO
Boat Rental: NO
Boat Launch Ramp: YES
Campgrounds: YES
RV Hookups: YES
Lodging: YES
Convenience Store: YES
Bait & Tackle: YES
Restaurant: NO
Today's Weather & Forecast
Click here for a Kansas Fishing License.
Campgrounds & RV Parks Nearby
Burlington RV Park - 620 490-0702
Coffey County Lake KS Map - Fishing & Camping Areas
Lake Video
Contact Information
Coffey County Lake
Coffey County Lake, Coffey County
Burlington, KS 66839
620 364-2475
Fishing lakes in each state.
Wolf Creek Reservoir in KS
KANSAS


Fishing for quality smallmouth bass in eastern KS.
Coffey County Lake, in Kansas.