Guide To The Best Bass Fishing Lakes In Kansas
Enjoy fishing for spotted, smallmouth and largemouth bass.
Kansas offers fantastic bass fishing opportunities, with anglers having the chance to target three main species: largemouth bass, smallmouth bass, and spotted bass. Each species provides unique angling experiences and can be found in different bodies of water throughout the state.
Largemouth bass are the most prevalent bass species in Kansas and can be found in numerous lakes, reservoirs, and rivers. Anglers can enjoy casting for largemouth bass in a variety of habitats, including submerged vegetation, rocky shorelines, and fallen trees. These fish are known for their aggressive strikes and powerful fights, making them a favorite among bass anglers. Techniques such as flipping and pitching soft plastics, topwater fishing with buzzbaits or frogs, and using spinnerbaits or crankbaits are all effective for targeting largemouth bass in Kansas.
Smallmouth bass are highly sought after for their fighting ability and acrobatic leaps when hooked. While not as abundant as largemouth bass, smallmouth bass can be found in certain rivers and reservoirs throughout Kansas, particularly in areas with clear water and rocky structures. Fishing for smallmouth bass often involves techniques such as casting with small jigs, crankbaits, or tubes, and focusing on rocky points, ledges, and drop-offs. Catching a smallmouth bass in Kansas offers an exciting challenge and rewards anglers with a memorable angling experience.
Spotted bass, also known as Kentucky bass, can be found in a few select lakes and reservoirs in Kansas. While less common than largemouth and smallmouth bass, spotted bass provide an additional opportunity for anglers seeking a different bass species to target. They exhibit similar behaviors and feeding habits as their larger cousins, and fishing techniques for spotted bass often overlap with those used for largemouth and smallmouth bass.
Kansas boasts several lakes and reservoirs renowned for their bass fishing opportunities. Milford Reservoir, Clinton Lake, and El Dorado Reservoir are among the top bass fishing destinations in the state, offering anglers ample chances to hook into quality bass. These bodies of water provide diverse habitats, including rocky points, submerged structures, and weed beds, which attract bass and create prime fishing conditions.
Whether targeting largemouth, smallmouth, or spotted bass, Kansas offers a range of bass fishing experiences to suit anglers of all skill levels. With its abundance of lakes, reservoirs, and rivers, the state provides an angler's paradise for bass fishing enthusiasts. The combination of scenic landscapes, excellent fisheries, and the thrill of catching bass makes Kansas a top destination for bass anglers seeking memorable fishing adventures.
Bass Fishing Lakes In Kansas
You can find bass everywhere in Kansas. Visit the Bass Knowledge Center for valuable information about bass and bass fishing. Private ponds, small lakes, rivers, streams and large impoundments all hold populations of bass. Some of these waters ice over in winter and allow for ice fishing. The most consistent stringers come from major lakes including Big Hill Lake, Cedar Bluff Lake, Clinton Lake, Coffey County Lake, Council Grove Lake, El Dorado Lake, Elk City Lake, Fall River Lake, Hillsdale Lake, Keith Sebelius Lake, Kirwin Reservoir, La Cygne Lake, Marion Reservoir, Melvern Lake, Milford Lake, Perry Lake, Pomona Lake, Toronto Lake, Tuttle Creek Lake, Webster Reservoir, Wilson Lake and Winfield City Lake.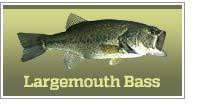 World record: 22 lbs 4 oz
State Record: 11.80 lbs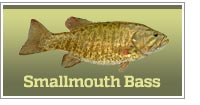 World record: 11 lbs 15 oz
State Record: 6.88 lbs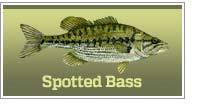 World record: 9 lbs 8 oz
State Record: 4.44 lbs
Click the images and links above for species details.
Top 5 Bass Fishing Lures For Kansas
When bass are shallow, spinnerbaits, crankbaits and top water lures are the most productive. As they move deeper, worms and jigs are among the top producers.
Kansas State Record Bass
The state record largemouth bass was caught from a private pit lake.
The state record smallmouth bass came from Milford Reservoir.
The state record spotted bass was caught out of Marion County Lake.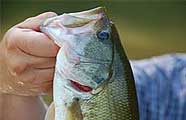 Bass are one of the most sought after of all the game fish. Its appeal spans cultures, age groups and genders to tap on the heart strings of anglers everywhere. Join us in our endeavor to offer information about bass fishing on your favorite bass lake in Kansas.
Bass fishing basics video.
Understanding the primary seasonal movements of smallmouth bass and largemouth bass is key to locating them on local lakes in the Sunflower State.

Catch big bass!
Bass fishing information by state.
The lifecycle of bass
The more you know about the seasonal migration of bass, the more likely you are to be looking in the right area next time you visit Kansas bass fishing lakes. Visit the bass fishing page for more in-depth information about bass activities.
KANSAS