Connecticut Other Fishing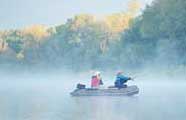 All about fishing for chain pickerel and northern pike in Connecticut.
This state offers unique fishing opportunities. Listed below find information about pike and pickerel, found in CT waters.
Fishing for chain pickerel and northern pike in CT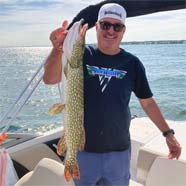 Lakes with populations of northern pike include Ashland Pond, Bantam Lake, Griswold Pond, Hopeville Pond, Mansfield Hollow Reservoir (Naubesatuck Lake), Quaddick Reservoir, the Pachaug River, Pachaug Pond and Winchester Lake. West Twin Lake contains chain pickerel. Other large lakes in the state which may also contain a variety of species include Amos Lake, Bantam Lake, Barkhamsted Lake, Bashan Lake, Beach Pond, Beseck Lake, Black Pond, Candlewood Lake, Cedar Lake, Colebrook Impoundment, Gardner Lake, Green Falls Reservoir, Highland Lake, Lake Lillinonah, Lower Bolton Lake, Mansfield Hollow Lake, Mashapaug Lake, Moodus Reservoir, Mudge Pond, Pachaug Pond, Pine Acres Lake, Quinebaug Pond, Rogers Lake, Lake Saltonstall, Saugatuck Reservoir, Squantz Pond, Tyler Lake, Waramaug Lake, Washinee Lake - West Twin, Washining Lake - East Twin, West Hill Pond, West Thompson Lake, Winchester Lake, Wononscopomuc Lake and Lake Zoar.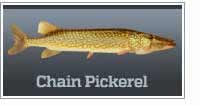 World record: 9 lbs 6 oz
CT State Record: 8 lbs 9 oz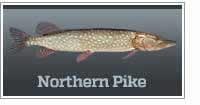 World record: 55 lbs 1 oz
CT State Record: 29 lbs 0 oz
By clicking on the images and links above, you will be taken to a page offering more information about the selected species.
Information on fishing for unique species, by state.
Learn the habits and lifecycle of each species
Many of the species we portray as "other" in this website are simply not as commonly fished for as the more popular fish. For insight into some of these "other" fish in Connecticut, visit the other fishing page for more in-depth information.
Best fishing lakes in Connecticut!