Panfish Fishing In Vermont
Guide to fishing for sunfish in VT lakes and ponds.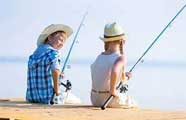 Throughout the state of Vermont you can find waters with populations of sunfish, including bluegill, pumpkinseed sunfish, rock bass, white perch and yellow perch. They are a favorite of kids, as they are relatively easy to catch. The purpose of this page is to share basic information about panfish fishing and identify popular sunfish fishing waters in the state. Ice fishing for perch and sunfish can be found at most lakes and ponds in winter.
Bluegill Fishing Basics Video
The core principles shown in this video will work for most sunfish, perch and other panfish.
Vermont is a fantastic destination for panfish fishing, offering plenty of opportunities for anglers, especially youth, to target species like sunfish, bluegill, yellow perch, and white perch. These panfish are widely distributed throughout the state and can be found in various bodies of water, from ponds and lakes to slow-moving rivers and streams.
Sunfish and bluegill are among the most popular panfish species targeted by young anglers due to their abundance and willingness to bite. They are relatively easy to catch, making them ideal for youth fishing excursions. These colorful and vibrant fish are not only a joy to catch but also provide a great introduction to the world of fishing for children.
Yellow perch and white perch are also sought after in Vermont waters. They are known for their delectable flesh and can be found in schools, especially during their spring and fall feeding periods. These panfish can be a bit more challenging to catch compared to sunfish and bluegill, providing a rewarding experience for young anglers as they improve their fishing skills.
Youth fishing for panfish in Vermont can be done from shore or on a boat, making it accessible to families without specialized equipment. Fishing from the bank of a pond or lake, or paddling a small canoe or kayak, can lead to memorable fishing adventures for kids.
Vermont's diverse waters, combined with the abundance of panfish species, ensure that youth anglers have a wide range of opportunities to explore and enjoy fishing in the state. The experience of catching these lively and colorful panfish is likely to instill a love for fishing and the great outdoors in young anglers, fostering a lifelong appreciation for nature and conservation.
Panfish & Perch Fishing Lakes
If you like to fish for panfish, you have lots of local choices. Most ponds, parks, small lakes and rivers have one or more species of sunfish. The major lakes in Vermont with panfish include Island Pond, Lake Bomoseen, Lake Carmi, Lake Champlain, Lake Dunmore, Lake Memphremagog, Lake St Catherine, Lake Willoughby, Maidstone Lake, Seymour Lake and Somerset Reservoir.
Top Producing Panfish Lures & Bait
Check out the top producing lures and bait for bluegill, redear sunfish, rock bass and warmouth, as well as other smaller sunfish. Click here for the best lures for white bass, yellow bass, white perch and yellow perch.

In-state panfish, sunfish and perch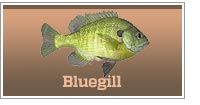 World record: 4 lbs 12 oz
State Record: 1 lbs 15.7 oz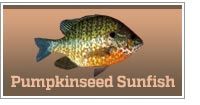 World record: 2 lbs 4 oz
State Record: 1 lbs 4 oz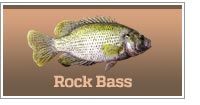 World record: 3.0 lbs
State Record: 2 lbs 0 oz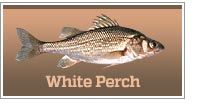 World record: 4.6 lbs
State Record: 2 lbs 9.3 oz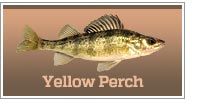 World record: 4 lbs 3 oz
State Record: 2 lbs 6.4 oz
Click the images and links above for species details.
Vermont State Record Sunfish
The state record bluegill was caught from Miller Pond.
The state record pumpkinseed sunfish came out of Lake Bomoseen.
The state record rock bass was caught in Lake Champlain.
The state record white perch was caught out of Lake Champlain.
The state record yellow perch was caught from Caspian Lake.
"Panfish" are a collection of many species. The bluegill tops the list, and is the most common. These sunfish are prolific spawners and repopulate the waters as fast as they are harvested. A common problem with panfish fishing is that the waters are under-fished causing panfish to overpopulate. As a result they tend to stay small in size due to lack of food source.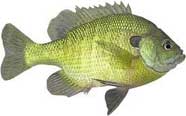 One or more species of sunfish populate virtually all warm water streams, ponds and lakes throughout Vermont, and around the world for that matter. They can survive in waters that provide their natural food source of minnows, insects, crustaceans and worms. Their competitive nature amongst themselves, for food, makes them relatively easy to catch.
Sunfish information in other states.
Learn the lifecycle of a panfish
There is a host of panfish anglers can pursue. Visit the panfish fishing page for details on many of these sunfish you might encounter in Vermont fishing waters.
VERMONT