Fishing At Lake Carmi
AKA: Lake Carmi State Park
What to fish for...
Guide to fishing for largemouth bass, smallmouth bass, walleye, bluegill, pumpkinseed sunfish, rock bass, yellow perch and northern pike at Lake Carmi in Vermont.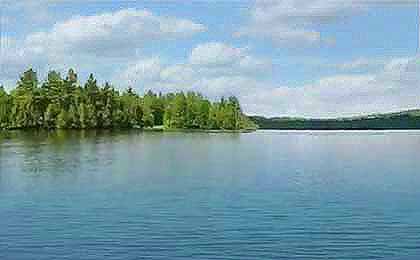 Nestled in a serene countryside setting, Lake Carmi awaits visitors who enjoy boating, camping and fishing. It is a 1,400-acre lake in the northern part of the state, with over seven miles of shoreline.
Lake Carmi is located in the northwestern section of Vermont, near the town of Franklin. The lake spans around 1,300 acres, making it the fourth-largest natural lake in Vermont. It is a popular destination for fishing, boating, and camping, attracting both locals and visitors alike.
The lake is well-known for its excellent fishing opportunities, offering a diverse range of fish species to target. Anglers can expect to find smallmouth and largemouth bass in abundance. These bass species are popular targets for fishing enthusiasts due to their aggressive nature and the exciting challenge they present when hooked.
Northern pike are another sought-after species in Lake Carmi. These powerful and predatory fish provide an exhilarating fishing experience, attracting anglers seeking a thrilling catch. Yellow perch and bluegill are also plentiful in the lake, providing excellent opportunities for family fishing and beginners to enjoy catching a variety of fish.
With its picturesque setting and calm waters, Lake Carmi is perfect for boating and water-based activities. Whether it's kayaking, canoeing, or sailing, the lake's tranquil environment makes it an ideal place for a leisurely cruise or a day of water sports.
For those looking to spend more time exploring the area, Lake Carmi offers camping facilities along its shoreline. The camping sites provide a chance to immerse in the natural beauty of the lake and its surrounding landscapes. Camping at Lake Carmi allows visitors to wake up to stunning sunrises and experience the serenity of Vermont's outdoors.
Lake Carmi in Vermont is a treasure trove for fishing and outdoor enthusiasts. With its abundant smallmouth and largemouth bass, northern pike, yellow perch, and bluegill, anglers of all skill levels will find plenty of opportunities to enjoy a day on the water. Coupled with boating and camping options, Lake Carmi provides a memorable and enjoyable experience for anyone seeking an escape to nature in the Green Mountain State.
Two boat launch ramps serve the boating public. One is located at the northern tip of the lake, the other at the southeast corner in Lake Carmi State Park. Areas for fishing from the bank include the park, around the boat landings and a few undeveloped sections of the lake.

Primary fish species residing in Lake Carmi
Click images for fishing tips and details about each species.
Lake Carmi Amenities
Marina: NO
Boat Rental: YES
Boat Launch Ramp: YES
Campgrounds: YES
RV Hookups: YES
Lodging: YES
Convenience Store: YES
Bait & Tackle: YES
Restaurant: NEARBY
Today's Weather & Forecast
Public Boat Launch Ramps & Landings
Lake Camri State Park Boat Launch Ramp
Located in the southeast section of the lake, off Launch Road, this is a one-lane, concrete ramp with a dock and paved parking.
Click here for a Vermont Fishing License.
Campgrounds & RV Parks Nearby
Lake Carmi State Park Campground - 802 933-8383
Mill Pond Campground - 802 285-2240
Lake Carmi VT Map - Fishing & Camping Areas
Lake Video
Contact Information
Lake Carmi
Lake Carmi State Park
460 Marsh Farm Rd
Franklin, VT 05457
802 933-8383
Fishing lakes in each state.
Lake Carmi in VT
VERMONT


Fishing for bass and walleye in northern VT.
Lake Carmi, in Vermont.