South Carolina Panfish Fishing
All about fishing for sunfish in SC lakes and ponds.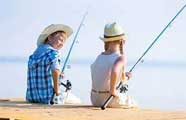 Throughout the state of South Carolina you can find waters with populations of sunfish, including bluegill, flier sunfish, pumpkinseed sunfish, redbreast sunfish, redear sunfish, warmouth, white bass, white perch and yellow perch.
One or more species of sunfish populate virtually all warm water streams, ponds and lakes throughout South Carolina, and around the world for that matter. They can survive in waters that provide their natural food source of minnows, insects, crustaceans and worms. Their competitive nature amongst themselves, for food, makes them relatively easy to catch.
Panfish Lakes
They are everywhere. Lakes, rivers, ponds and parks have one or more species of sunfish. The major SC lakes, including Clarks Hill Lake, Lake Blalock, Lake Bowen, Lake Greenwood, Lake Hartwell, Lake Jocassee, Lake Keowee, Lake Marion, Lake Monticello, Lake Moultrie, Lake Murray, Lake Wylie, Parr Reservoir, Lake Russell and Wateree Lake all have sunfish.
The term "panfish" comprises many species, each called by a variety of names. The bluegill tops the list and is the most common.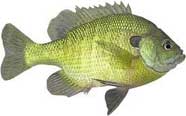 Hemingway produced the South Carolina state record flier sunfish and the state record pumpkinseed sunfish was taken from the North Saluda River. The SC state record redbreast sunfish came from the Lumber River and the state record redear sunfish was pulled from the Diversion Canal. Lake Murray gave up the state record white perch and the state record yellow perch came from Lake Keowee.
In-state panfish, sunfish and perch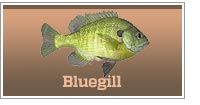 World record: 4 lbs 12 oz
State Record: 3 lbs 4 oz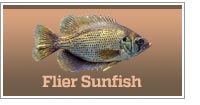 World record: 1 lbs 4 oz
State Record: 1 lbs 4 oz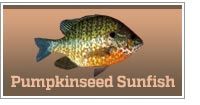 World record: 2 lbs 4 oz
State Record: 2 lbs 4 oz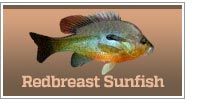 World record: 2 lbs 0 oz*
State Record: 2 lbs 0 oz*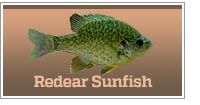 World record: 5.4 lbs
State Record: 5 lbs 7 oz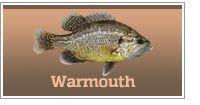 World record: 2.4 lbs
State Record: 2 lbs 2.5 oz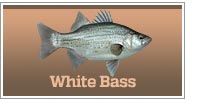 World record: 6.8 lbs
State Record: 5 lbs 4.8 oz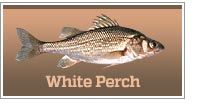 World record: 4.6 lbs
State Record: 1 lbs 15 oz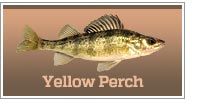 World record: 4 lbs 3 oz
State Record: 3 lbs 4 oz
By clicking on the images and links above, you will be taken to a page offering more information about the selected species.
Bluegill Fishing Basics Video
The core principles shown in this video will work for most sunfish, perch and other panfish.
Panfish are prolific spawners and repopulate the waters as fast as they are harvested. A common problem with panfish fishing is that the waters are under-fished causing panfish to overpopulate. As a result they tend to stay small in size due to lack of food source.
Sunfish information in other states.
Learn the lifecycle of a panfish
There is a host of panfish anglers can pursue. Visit the panfish fishing page for details on many of these sunfish you might encounter in South Carolina fishing waters. The panfish fishing videos offer a first hand look a anglers catching panfish.
SOUTH CAROLINA