Guide To Fishing At Lake Altus-Lugert
AKA: Altus-Lugert Lake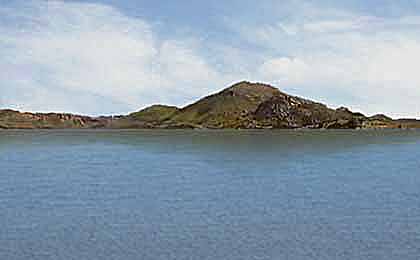 Fed by the North Fork of the Red River, Lake Altus-Lugert is a 6,600-acre reservoir in the southwest corner of the state, at Granite, OK. The shoreline stretches for nearly 50 miles around a fertile fishery loaded with multiple fish species, including walleye, bass, crappie, catfish and sunfish.
Lake Altus-Lugert in Oklahoma is a hidden gem for fishing enthusiasts and outdoor lovers. The lake is renowned for its thriving fish populations, making it a prime destination for anglers. The most popular species found here include largemouth bass, crappie, walleye, and catfish. Anglers can enjoy the thrill of reeling in trophy-sized bass or the excitement of catching a stringer full of crappie. The lake's clear waters and diverse underwater structure provide an excellent habitat for these species, ensuring a rewarding fishing experience.
In addition to its exceptional fishing opportunities, Lake Altus-Lugert offers a range of activities for boating enthusiasts. The lake provides ample space for boaters to explore its expansive waters. Whether you prefer sailing, water skiing, or cruising in a motorized boat, there is something for everyone. Boaters can bask in the scenic beauty of the lake while enjoying their favorite water-based activities.
For those looking to extend their outdoor adventure, Lake Altus-Lugert offers camping facilities that allow visitors to immerse themselves in the tranquility of the surroundings. The lake boasts several campgrounds, both primitive and with modern amenities, providing a range of options for overnight stays. Set up your tent or bring your RV and wake up to breathtaking views of the lake. Camping at Lake Altus-Lugert offers the perfect opportunity to relax, unwind, and connect with nature.
Whether you're an avid angler, a boating enthusiast, or a nature lover seeking a peaceful camping experience, Lake Altus-Lugert in Oklahoma has it all. From its diverse fish species to its expansive waters for boating and serene camping spots, this lake promises an unforgettable outdoor adventure for all who visit.
Enjoy your stay here in a cabin, a tent campsite or at an RV hookup site. An enclosed fishing pier and boat launch ramps are open to the public. Much of the shoreline is rough, rocky and steep. However fishing from the bank is available at public areas, campgrounds and nearby the boat ramps.

What to fish for...
Fishing for largemouth bass, smallmouth bass, channel catfish, black crappie, white crappie, walleye, bluegill, green sunfish and redear sunfish at Lake Altus-Lugert in Oklahoma.
Primary fish species residing in Lake Altus-Lugert
Click images for fishing tips and details about each species.
Lake Altus-Lugert Amenities
Marina: NO
Boat Rental: YES
Boat Launch Ramp: YES
Campgrounds: YES
RV Hookups: YES
Lodging: YES
Convenience Store: YES
Bait & Tackle: YES
Restaurant: YES
Today's Weather & Forecast
Public Boat Launch Ramps & Landings
E 1460 Road Boat Launch
Located mid lake, east side, off Hicks Mountain Road, this is a two-lane, concrete ramp with paved parking.
Live Oak Campground Boat Ramp
Located in the southwest section of the lake, west side, in the campground, this is a two-lane, concrete ramp with a dock and paved parking.
Click here for a Oklahoma Fishing License.
Campgrounds & RV Parks Nearby
Quartz Mountain Nature Park Campgrounds - 580 563-2238
Lake Altus-Lugert OK Map - Fishing & Camping Areas
Lake Video
Contact Information
Lake Altus-Lugert
Quartz Mountain Nature Park
43393 Scissortail Rd
Lone Wolf, OK 73655
580 563-2238
Fishing lakes in each state.
Lake Altus-Lugert in OK
OKLAHOMA


Fishing for walleye, bass, crappie and catfish in southwest OK.
Lake Altus-Lugert, in Oklahoma.