Guide To Fishing At Lake Ellsworth
AKA: Ellsworth Reservoir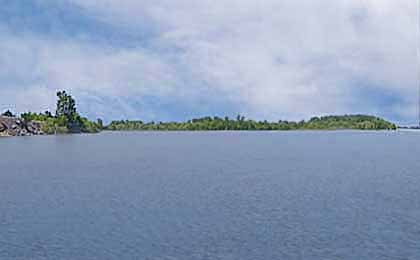 Fishing is the big draw at Lake Ellsworth, a 5,600-acre reservoir in the southwest corner of Oklahoma, 10 miles north of Lawton. Boating and water sports are a close second. Anglers here primarily target big catfish, and quality bass and crappie. Catchable hybrid striped bass (wipers), saugeye and several species of sunfish all populate this fishery in good numbers.
Lake Ellsworth, located in southwestern Oklahoma, is a picturesque destination that offers a range of recreational activities for outdoor enthusiasts. Fishing at Lake Ellsworth is a popular pastime, attracting anglers from far and wide. The lake is home to various fish species, including largemouth bass, white bass, catfish, and crappie. Whether you're a seasoned angler or a novice fisherman, Lake Ellsworth provides ample opportunities to cast your line and reel in a satisfying catch.
Boating is another favored activity at Lake Ellsworth, with its calm waters and scenic surroundings. Boaters can explore the lake, soak in the natural beauty, and enjoy a variety of water-based activities. Whether you prefer cruising in a motorized boat, paddling in a kayak, or trying your hand at water skiing, Lake Ellsworth offers a tranquil setting for boating enthusiasts to indulge in their favorite water sports.
Camping at Lake Ellsworth is a delightful experience for nature lovers and families seeking a peaceful retreat. The lake features a campground with both RV and tent sites, providing options for overnight stays. Set up camp amidst the towering trees and enjoy the serenity of the surroundings. Campers can relax by the lakeside, go for hikes, or gather around a campfire under the starry night sky, creating cherished memories and a sense of connection with nature.
Located in southwestern Oklahoma, Lake Ellsworth is a charming destination that offers a range of outdoor activities. Whether you're casting a line to catch bass, enjoying a leisurely boat ride on the calm waters, or immersing yourself in the tranquility of lakeside camping, Lake Ellsworth provides a scenic backdrop for outdoor adventures and a chance to unwind in nature's embrace.
Explore over 40 miles of shoreline while fishing, boating or hiking. While there is no marina or rental boats on the water, Ralph's Resort Concession and Marina is close by the lake. There are two improved boat launch ramps, and several options for camping with RV hookups. Fishing from the bank is limited to access areas at parks, campgrounds and some primitive camping areas around the lake.

What to fish for...
Fishing for largemouth bass, channel catfish, blue catfish, black crappie, white crappie, saugeye, bluegill, green sunfish, redear sunfish, white bass and hybrid striped bass at Lake Ellsworth in Oklahoma.
Primary fish species residing in Lake Ellsworth
Click images for fishing tips and details about each species.
Lake Ellsworth Amenities
Marina: NO
Boat Rental: NO
Boat Launch Ramp: YES
Campgrounds: YES
RV Hookups: YES
Lodging: YES
Convenience Store: YES
Bait & Tackle: YES
Restaurant: YES
Today's Weather & Forecast
Public Boat Launch Ramps & Landings
Collier's Landing
Located mid lake, east side, off Fishermans Drive, this is a one-lane, concrete ramp with a dock and gravel parking.
Edgewater Blvd Boat Launch Ramp
Located mid lake, west side, off Edgewater Blvd, this is a one-lane, concrete ramp with a dock and gravel parking.
Fishermans Cove Recreation Area Boat Launch
Located mid lake, east side, off Fishermans Cove Drive, this is a one-lane, concrete ramp with gravel parking.
Ralph's Resort Boat Ramp
Located in the southwest corner of the lake, off NE Resort Road, this is a two-lane, concrete ramp with a dock and paved parking.
Click here for a Oklahoma Fishing License.
Campgrounds & RV Parks Nearby
Collier's Landing Campground - 580 512-2663
Fishermans Cove Recreation & RV Campground - 580 512-2911
Green Meadows RV Park - 580 951-0798
Lake Ellsworth OK Map - Fishing & Camping Areas
Lake Video
Contact Information
Lake Ellsworth
Green Meadows RV Park
86 NE Meadow Ln
Elgin, OK 73538
580 951-0798
Fishing lakes in each state.
Lake Ellsworth in OK
OKLAHOMA


Fishing for big catfish and crappie in southwest OK.
Lake Ellsworth, in Oklahoma.