Fishing For Catfish In South Carolina
Guide to fishing for flathead, blue, white and channel catfish in SC.
South Carolina is a haven for catfish enthusiasts, offering a range of species to target. One of the most popular catfish species in the state is the channel catfish. Found in lakes, rivers, and reservoirs across South Carolina, channel catfish are known for their voracious appetites and strong fighting abilities. The purpose of this page is to share basic information about catfish fishing and catfish waters in the state.
Catfish Fishing Video
Anglers can target channel catfish using a variety of techniques, including bottom fishing with bait such as worms, chicken liver, or prepared catfish baits. Many lakes and rivers in South Carolina, such as Lake Marion and the Santee River, are renowned for their channel catfish populations, providing ample opportunities for anglers to hook into these whiskered warriors.
Another prized catfish species in South Carolina is the flathead catfish, also known as yellow catfish. Flatheads are known for their large size and their preference for live bait, such as sunfish or shad. Anglers who specifically target flathead catfish often focus their efforts at night, as these nocturnal predators become more active during the darker hours. Lakes like Lake Murray and Lake Wateree are known for their excellent flathead catfish fisheries, attracting anglers looking for a challenge and the chance to land a trophy-sized flathead.
Blue catfish are another popular catfish species found in South Carolina's waters. These heavyweight fighters can reach impressive sizes, with some individuals exceeding 100 pounds. Blue catfish can be found in larger rivers and reservoirs, such as the Santee Cooper lakes (Lake Marion and Lake Moultrie) and the Savannah River. Anglers targeting blue catfish often rely on cut bait, such as shad or skipjack herring, to entice these powerful predators. The thrill of hooking into a massive blue catfish is a highlight for many catfish anglers in South Carolina.
While less common than other catfish species, white catfish can also be found in South Carolina's waters. These smaller-sized catfish are known for their willingness to bite and can be found in rivers, lakes, and reservoirs throughout the state. Anglers targeting white catfish often use natural baits such as nightcrawlers or cut bait. While not as large as some other catfish species, white catfish provide an exciting angling experience and are a popular catch among local anglers.
In conclusion, South Carolina offers a diverse and exciting catfish fishing experience. Whether you're targeting the aggressive channel catfish, the heavyweight flathead catfish, the massive blue catfish, or the eager white catfish, the state's lakes, rivers, and reservoirs provide abundant opportunities for catfish anglers. From bottom fishing with bait to nighttime expeditions, catfish enthusiasts in South Carolina can enjoy thrilling battles and the chance to reel in impressive catches.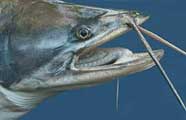 Most waters in SC have catfish of one or more species. Most all the major lakes in South Carolina, including Fishing Creek Lake, Clarks Hill Lake, Fishing Creek Lake, Lake Blalock, Lake Bowen, Lake Greenwood, Lake Hartwell, Lake Jocassee, Lake Marion, Lake Monticello, Lake Moultrie, Lake Murray, Lake Wylie, Parr Reservoir, Lake Russell and Wateree Lake have significant populations of catfish. Major rivers, ponds and creeks across the state are also populated with catfish.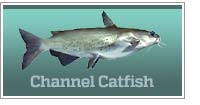 World record: 58 lbs 0 oz*
State Record: 58 lbs 0 oz*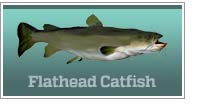 World record: 123 lbs 9 oz
State Record: 84 lbs 9.6 oz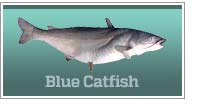 World record: 143 lbs 0 oz
State Record: 113 lbs 8 oz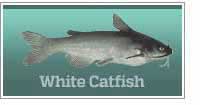 World record: 22 lbs 0 oz
State Record: 12 lbs 2.9 oz
Click the images and links above for species details.
What's the best bait for catfish in South Carolina?
Choose from the top 5 all-time catfish baits and try them on local waters. Appealing to the keen sense of smell and taste could turn a so-so day into a memorable event.
South Carolina State Record Catfish
The state record channel catfish was caught from Lake Moultrie.
The state record flathead catfish came from the Cooper River.
The state record blue catfish came out of Lake Moultrie.
The state record white catfish came out of Lake Murray.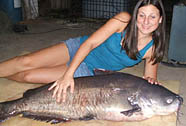 There are many species of catfish and even more ways to catch them. Adults range in size from less than a pound to hundreds of pounds. Catfish are found in all types of water including ponds, streams, lakes and rivers throughout South Carolina. There are even species which spend a limited amount of time on dry land. Big giant catfish put up a very noble fight once hooked.
Additional catfishing information resources.
U.S. Catfish Anglers Tournaments
Most catfish are considered bottom feeders to one extent or another. They will generally eat anything that can get in their mouth. Their strongest sense is smell which they use to locate potential food sources. Capitalizing on this sense is the primary weapon in your search for these creatures. Aggressive catfish have been caught on most types of fast moving bass lures so don't under estimate their ability to catch live bait.
Information for states with catfish.
SOUTH CAROLINA