Fishing On Lake Ontario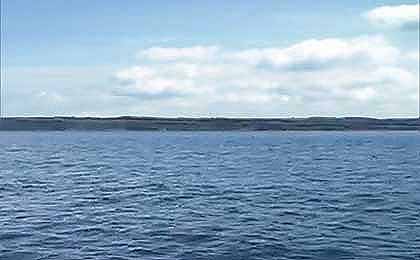 Attempting to troll for trout and salmon on an enormous fishery like Lake Ontario can be a bit overwhelming. The lake covers 7,320 square miles and has 726 miles of shoreline. Knowledge of this big body of water and where the schools of fish migrate, is key to success here. Methods and techniques are extremely important as well. It is often wise, for safety as well as fishing success, to hire a fishing guide or charter. They have the equipment, knowledge and experience to increase your odds of a safe and successful day many times over.
Fish species* residing in Lake Ontario
Click images for fishing tips and details about each species.
Click the images and links above for species details.
*Species covered in this website
Fishing for largemouth bass, smallmouth bass, channel catfish, walleye, sauger, rainbow trout, brook trout, brown trout, lake trout, steelhead, bluegill, green sunfish, pumpkinseed sunfish, rock bass, white bass, white perch, yellow perch, Atlantic salmon, chinook (king) salmon, coho salmon, pink salmon, muskie and northern pike in Lake Ontario.
The only state with a border on Lake Ontario is New York. Here are a few options for guides and charters to consider.
Access from New York
1st Choice Fishing Charters - 716 940-2845
Broad Horizons Guide & Charter Service - 315 527-3652
Chinook Charters - 585 820-8600
Lake Ontario Fishing Charters - 315 374-9277
Reel Em In Sportfishing - 585 317-5325
Reel Crazy Charters - 585 698-5238
Lake Ontario Map
States with access to Lake Ontario
Lake Ontario Contact Information
Lake Ontario and St. Lawrence River Fisheries Research
625 Broadway
Albany, New York 12233
518 408-5850
Fishing lakes in each state.
Lake Ontario
THE GREAT LAKES


Fishing for trout, salmon, walleye, bass, muskie, perch and other fish species in the Great Lakes
Lake Ontario Fishing