Montana Trout Fishing
All about fishing for rainbow, cutthroat, brook, brown, golden and lake trout in Montana lakes and streams.
MT Trout Fishing Waters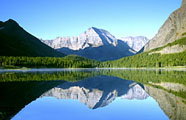 With its clean cold water, Montana is a prime haven for trout. They grow big and healthy in all types of waters throughout the state. Virtually all rivers and streams in MT contain one or more species of trout and they are found in private ponds and small lakes as well. Most of the major lakes in Montana sport a healthy population of trout. These lakes include Ashley Lake, Bighorn Lake, Bull Lake, Canyon Ferry Lake, Clark Canyon Reservoir, Deadmans Basin Reservoir, Flathead Lake, Fort Peck Lake, Fresno Reservoir, Georgetown Lake, Gibson Reservoir, Hauser Lake, Hebgen Lake, Holter Reservoir, Hungry Horse Reservoir, Lake Frances, Lake Helena, Lake Koocanusa, Lower Saint Mary Lake, McDonald Lake, Noxon Reservoir, Placid Lake, Seeley Lake, Tiber Reservoir, Whitefish Lake and Willow Creek Reservoir.
Montana Department of Fish, Wildlife & Parks has a program for stocking trout and other fish. Visit their website to get details on trout stocking in Montana.
Watch trout fishing videos to see trout anglers in action.
Montana Trout Records
Honors for the Montana state record rainbow trout belongs to the Kootenai River near the David Thompson Bridge. The Montana state record brook trout was caught from Lower Two Medicine Lake and the state record brown trout came out of Wade Lake. Red Eagle Lake yielded the state record cutthroat trout and Cave Lake gave up the state record golden trout. Ashley Lake has the honors for the state record hybrid trout and Flathead Lake was home to the state record lake trout. Bear lake yielded the state record tiger trout.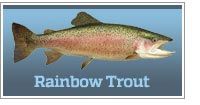 World record: 42 lbs 2 oz
MT State Record: 31 lbs 1 oz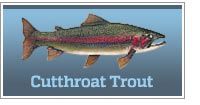 World record: 41 lbs 0 oz
MT State Record: 16 lbs 0 oz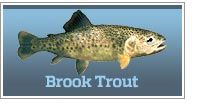 World record: 14 lbs 8 oz
MT State Record: 9 lbs 1 oz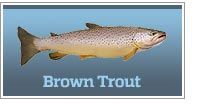 World record: 40 lbs 4 oz
MT State Record: 29 lbs 0 oz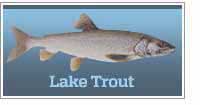 World record: 72 lbs 0 oz
MT State Record: 42 lbs 11 oz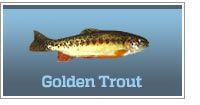 World record: 11 lbs 4 oz
MT State Record: 5 lbs 6 oz
By clicking on the images and links above, you will be taken to a page offering more information about the selected species.
Additional trout fishing information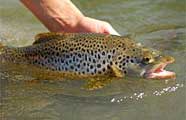 The 5 primary trouts are the rainbow, brook, brown, cutthroat and lake trout. Browns are considered the most difficult to catch and brookies are the easiest. Pure cold water is key to survival of the trouts.
Trout fishing waters and information, by state.
The habits of trout.
Trout are considered some of the most difficult fish to fool. Once you locate Montana waters with a population of trout, the challenge becomes identifying trout flies and lures that will trigger strikes. Visit the trout fishing page to learn more about the habitat each of the trouts prefer.
Best trout fishing in Montana!