Great Trout Fishing Locations In Illinois
Guide to fishing for rainbow, brook and brown trout in area lakes and streams.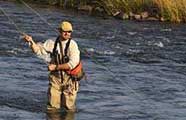 Illinois offers awesome opportunities for trout fishing, with various trout species stocked in lakes, rivers, and streams throughout the state. Anglers can target both rainbow trout and brown trout, which provide thrilling angling experiences and the chance to catch some impressive fish.
The purpose of this page is to share basic information about trout fishing and identify rainbow, brook and brown trout waters in the state. Rainbow trout, known for their vibrant colors and acrobatic leaps when hooked, are a prized species for trout anglers in Illinois. They are often stocked in lakes and rivers, including popular locations such as Lake Michigan and its tributaries. Anglers can target rainbow trout using a variety of techniques, including casting with spinners, flies, or bait. These fish are known for their voracious appetites, making them a favorite target among anglers seeking an exciting fight.
Brown trout, another species popular among trout anglers, offer a challenge and reward with their larger size and elusive nature. They can be found in various rivers and streams, particularly in colder, flowing waters. Brown trout are known for their cunning behavior and require more finesse and patience to catch compared to rainbow trout. Anglers often use fly fishing techniques, such as presenting nymphs or streamers, to entice these wary fish.
Lake trout are also available in Lake Michigan.
Illinois boasts several lakes and rivers that are known for their trout fishing opportunities. Lake Michigan and its tributaries, including the Chicago River, provide chances to catch trout during their seasonal runs. Additionally, the Fox River, Kankakee River, and Rock River are popular destinations for trout fishing, offering stretches of water that hold both rainbow and brown trout.
State records for trout in Illinois reflect the potential for anglers to land impressive catches. The current state record for rainbow trout stands at around 31 pounds, caught in Lake Michigan. Brown trout records are also impressive, with the current record weighing over 36 pounds, caught in the Lake Michigan waters near Waukegan.
Trout fishing in Illinois provides anglers with diverse opportunities to pursue these beautiful and challenging fish. Whether casting in lakes or drifting along rivers, anglers can enjoy the thrill of trout fishing while surrounded by the state's scenic landscapes. With the potential for trophy-sized catches and the variety of locations to choose from, Illinois is a fantastic destination for trout anglers of all skill levels.
Trout Fishing Waters
The Illinois Department Of Natural Resources stocks trout in approximately forty community parks and area lakes, including but not limited to Hennepin Canal Parkway, Axehead Lake, Wolf Lake, Green Lake, Belleau Lake, Horsetail Lake, Silver Lake, Apple River, Big Lake, Banana Lake, Sand Lake, Argyle Lake, Spring Grove Hatchery Pond, Pine Creek, Prospect Park Lake, Citizen's Lake, Busse Woods North Lake, Centennial Park Pond, Lake Strini, Siloam Springs State Park Lake, Gridley Lake, Manners Park Pond, Villa Grove West Lake, Horton Lake, Rock Springs Pond, Beaver Dam Lake, IDOT Lake, Washington Park Pond, Forest Park Lagoon, Mineral Springs Park Lagoon, Clear Lake, Patriot's Park Lake, Mount Vernon Game Farm Pond, Feme Clyffe State Park Lake, Highland Old City Lake, Boston Pond, Fairgrounds Pond, Derby Lake, Randolph County State Fish and Wildlife Area Lake, Jones Lake Trout Pond, Jones Park Lake, Willow Lake, Beall Woods Lake, Sam Dale Trout Pond and Devil's Kitchen Lake.

Trout Species In The State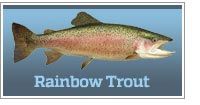 World record: 42 lbs 2 oz
State Record: 31 lbs 6.72 oz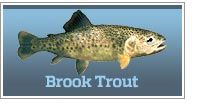 World record: 14 lbs 8 oz
State Record: 7 lbs 5 oz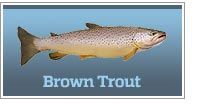 World record: 40 lbs 4 oz
State Record: 36 lbs 11.5 oz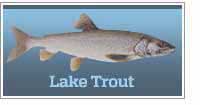 World record: 72 lbs 0 oz
State Record: 38 lbs 4 oz
Click the images and links above for species details.
Select the best trout lures and baits
Trout spinners, crankbaits and jerkbaits work well for shallow, reasonably active fish. Salmon eggs, worms and prepared baits will work at virtually all depths.
The state records for brook, brown, rainbow and tiger trout were all caught in Lake Michigan.
Illinois State Record Trout
The state record rainbow trout was caught from Lake Michigan.
The state record brook trout was taken out of Lake Michigan.
The state record brown trout came from Lake Michigan.
The state record lake trout was caught in Lake Michigan.
Check with the Illinois Department of Natural Resources for stocking dates and details.
The 5 primary trouts are the rainbow, brook, brown, cutthroat and lake trout. Browns are considered the most difficult to catch and brookies are the easiest. Pure cold water is key to survival of the trouts.
Additional trout information
Trout Conservation
Trout Unlimited
Watch trout fishing videos to see trout anglers in action.
Trout locations and info, by state.
Learn the habits of trout
Trout are considered some of the most difficult fish to fool. Once you locate Illinois waters with a population of trout, the challenge becomes identifying trout flies and lures that will trigger strikes. Visit the trout fishing page to learn more about the habitat each of the trouts prefer.
ILLINOIS