Guide To Great Trout Fishing Locations In Washington
All about fishing for rainbow, steelhead, cutthroat, brown, golden and lake trout in local lakes and streams.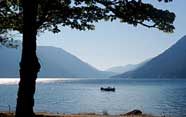 Trout Waters
Washington sports some excellent trout fishing in many streams, rivers, ponds and lakes. The major lakes with healthy populations of trout include Alder Lake, American Lake, Baker Lake, Banks Lake, Cle Elum Lake, East Rapids Lake, Kachess Lake, Keechelus Lake, Lake Bryan, Lake Chelan, Lake Crescent, Lake Cushman, Lake Herbert G West, Lake Mayfield, Lake Merwin, Lake Sacajawea, Lake Umatilla, Lake Washington, Lake Wenatchee, Lake Whatcom, Moses Lake, Omak Lake, Ozette Lake, Palmer Lake, Potholes Reservoir, Riffe Lake, Rimrock Lake, Rock Lake, Roosevelt Lake, Ross Lake, Rufus Woods Lake, Silver Lake, Swift Reservoir and Vancouver Lake. Consider some of these ice fishing options.
Visit the Washington Division of Fish & Wildlife for information on trout stocking schedules for Washington.
Watch trout fishing videos to see trout anglers in action.

Trout Species In The State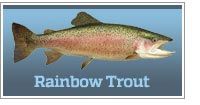 World record: 42 lbs 2 oz
State Record: 29.6 lbs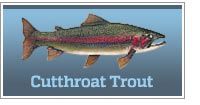 World record: 41 lbs 0 oz
State Record: 12.0 lbs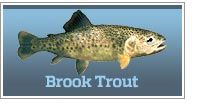 World record: 14 lbs 8 oz
State Record: 9.0 lbs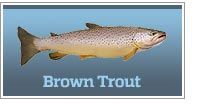 World record: 40 lbs 4 oz
State Record: 22.0 lbs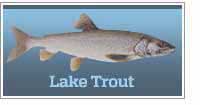 World record: 72 lbs 0 oz
State Record: 35.63 lbs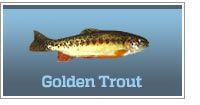 World record: 11 lbs 4 oz
State Record: 3.91 lbs
Steelhead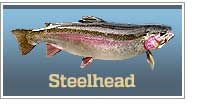 World record: 42 lbs 0 oz
State Record: 35.06 lbs
Click the images and links above for species details.
Select the best trout lures and baits
Trout spinners, crankbaits and jerkbaits work well for shallow, reasonably active fish. Salmon eggs, worms and prepared baits will work at virtually all depths.
Washington Trout Records
The state record rainbow was pulled out of Rufus Woods Lake.
Crescent Lake produced the state record cutthroat trout.
The state record brook trout was taken out of Wobbly Lake.
The state record brown trout was caught from Sullivan Lake.
Lake Chelan gave up the state record lake trout.
An unnamed lake gave up the state record golden trout.
The Snake River served up the state record steelhead trout.
Additional trout information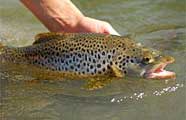 The 5 primary trouts are the rainbow, brook, brown, cutthroat and lake trout. Browns are considered the most difficult to catch and brookies are the easiest. Pure cold water is key to survival of the trouts.
Trout Conservation
Trout Unlimited
Trout locations and info, by state.
The habits of trout.
Trout are considered some of the most difficult fish to fool. Once you locate Washington waters with a population of trout, the challenge becomes identifying trout flies and lures that will trigger strikes. Visit the trout fishing page to learn more about the habitat each of the trouts prefer.
WASHINGTON