Guide To Great Trout Fishing Locations In Arizona
All about fishing for rainbow, cutthroat, brook and brown trout in AZ lakes and streams.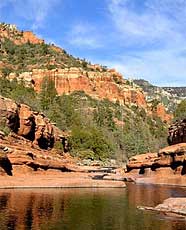 Trout Waters
Arizona offers a variety of trout fishing opportunities from stocked rainbow trout to native brookies and wary brown trout. With a diverse terrain and elevations there are trout fishing options for all types of anglers.
Serious trout anglers can try their skills on Bear Canyon Lake, Black Canyon Lake, Blue Ridge Reservoir, Goldwater Lake, Lynx Lake, Rainbow Lake, Reservation Lake, Show Low Lake, Watson Lake, the White Mountains streams or go for native Apache trout in the West Fork of the Black River. The best stream fishing options in the Mogollon Rim area is at Canyon Creek, Chevelon Creek and East Clear Creek.
Trout Species In The State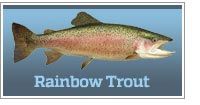 World record: 42 lbs 2 oz
State Record: 15 lbs 9.12 oz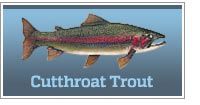 World record: 41 lbs 0 oz
State Record: 6 lbs 5 oz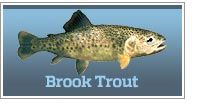 World record: 14 lbs 8 oz
State Record: 4 lbs 15.2 oz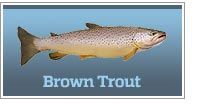 World record: 40 lbs 4 oz
State Record: 22 lbs 14.5 oz
Click the images and links above for species details.
Select the best trout lures and baits
Trout spinners, crankbaits and jerkbaits work well for shallow, reasonably active fish. Salmon eggs, worms and prepared baits will work at virtually all depths.

Arizona Record Trout
Willow Springs Lake served up the state record rainbow trout.
The state record cutthroat trout was taken out of Luna Lake.
The state record brook trout came from Sunrise Lake.
Reservation Lake was home to the state record brown trout.
Hurricane Lake produced the state record apache trout.
The 5 primary trouts are the rainbow, brook, brown, cutthroat and lake trout. Browns are considered the most difficult to catch and brookies are the easiest. Pure cold water is key to survival of the trouts.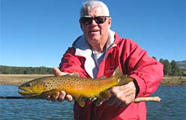 Dan Westfall shows off a real nice german brown trout caught in October, 2012 at Horseshoe Cienaga.
---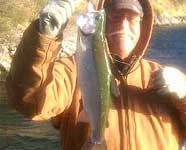 Joe Loges with a nice three-pound rainbow trout from Apache Lake.
---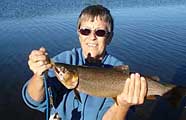 Jane Harris says this is my biggest fish--so far. A nice trout, caught it from shore at Big Lake on a night crawler. Was using a long-light rod & small spinning reel, and boy what a fight. I was afraid it was gonna get away but my husband waded scooped it up with our long handled net.
---
Watch trout fishing videos to see trout anglers in action.
Visit the Arizona Game & Fish Department website for details on trout stocking programs in Arizona.
Additional trout information
Trout Conservation
Trout Unlimited
Trout locations and info, by state.
The habits of trout.
Trout are considered some of the most difficult fish to fool. Once you locate Arizona waters with a population of trout, the challenge becomes identifying trout flies and lures that will trigger strikes. Visit the trout fishing page to learn more about the habitat each of the trouts prefer.
ARIZONA