Idaho Trout & Steelhead Fishing
All about fishing for rainbow, steelhead cutthroat, brook, brown and lake trout in Idaho lakes and streams.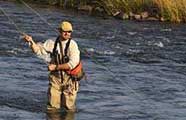 ID trout fishing records
Henrys Lake yielded the state record brook trout, the South Fork Snake River was home to the state record brown trout, the state record cutthroat came from Bear Lake, the Idaho record Dolly Varden trout came out of Lake Pend Oreille, the state record golden trout was caught from White Sands Lake, the record for Kamloops trout came from Lake Pend Oreille, Priest Lake gave up the Idaho state record lake trout, the state record rainbow trout came from Hayden Lake and the Idaho state record steelhead trout came from Clearwater River. So there are big trout throughout Idaho waters.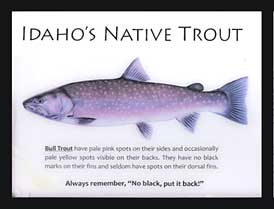 Idaho's native trout is the Bull Trout. If you hook one, put it back immediately.
Visit the Idaho Fish and Game Department website for details on trout stocking in Idaho.
Watch trout fishing videos to see trout anglers in action.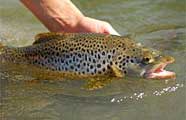 The 5 primary trouts are the rainbow, brook, brown, cutthroat and lake trout. Browns are considered the most difficult to catch and brookies are the easiest. Pure cold water is key to survival of the trouts.
Idaho Trout Waters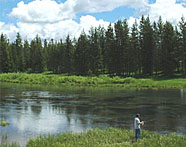 Some of the major lakes with healthy populations of trout include American Falls Reservoir, Anderson Ranch Reservoir, Arrowrock Reservoir, Blackfoot Reservoir, Brownlee Reservoir, C J Strike Reservoir, Cascade Reservoir, Coeur D'Alene Lake, Deadwood Reservoir, Dworshak Reservoir, Hayden Lake, Hells Canyon Reservoir, Henry's Lake, Island Park Reservoir, Lake Lowell, Lake Pend Oreille, Lake Walcott, Lucky Peak Reservoir, Magic Reservoir, Mormon Reservoir, Paddock Valley Reservoir, Palisades Reservoir, Payette Lake, Priest Lake, Redfish Lake, Ririe Reservoir, Salmon Falls Creek Reservoir and Spirit Lake.
Additional trout fishing information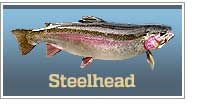 World record: 42 lbs 0 oz
ID State Record: 30 lbs 2 oz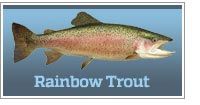 World record: 42 lbs 2 oz
ID State Record: 20 lbs 0 oz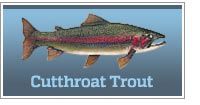 World record: 41 lbs 0 oz
ID State Record: 18 lbs 15 oz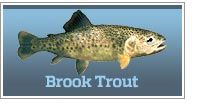 World record: 14 lbs 8 oz
ID State Record: 8 lbs 3 oz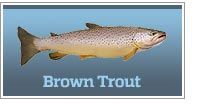 World record: 40 lbs 4 oz
ID State Record: 27 lbs 5 oz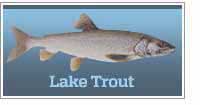 World record: 72 lbs 0 oz
ID State Record: 57 lbs 8 oz
By clicking on the images and links above, you will be taken to a page offering more information about the selected species.
Trout fishing waters and information, by state.
Learn the habits of trout
Trout are considered some of the most difficult fish to fool. Once you locate Idaho waters with a population of trout, the challenge becomes identifying trout flies and lures that will trigger strikes. Visit the trout fishing page to learn more about the habitat each of the trouts prefer.
Contribute ID Trout Fishing Knowledge
If you have information, articles or photos relating to trout fishing in Idaho, which you would like to see published here, please submit them for consideration.
Best trout fishing in Idaho!