Steelhead & Trout Fishing In Idaho
Guide to fishing for rainbow, steelhead cutthroat, brook, brown and lake trout in Idaho lakes, rivers and streams.
Idaho is a trout fishing paradise, offering a wealth of lakes and rivers that are home to several trout species. The purpose of this page is to share basic information about trout fishing and identify trout fishing waters in the state. Anglers flock to the state in pursuit of rainbow trout, cutthroat trout, brown trout, and brook trout, each offering unique fishing experiences and challenges.
Rainbow trout are abundant throughout Idaho's waterways and are a favorite target for anglers. These beautiful fish are known for their acrobatic leaps and strong fights. Lakes like Lake Pend Oreille, Priest Lake, and the Henrys Lake offer exceptional rainbow trout fishing opportunities, where anglers can use a variety of techniques such as trolling, casting, or fly fishing.
Cutthroat trout, Idaho's state fish, can be found in many of the state's rivers and streams. Anglers can explore iconic trout rivers like the Henrys Fork, the South Fork of the Snake River, or the Salmon River for thrilling cutthroat trout fishing experiences. These trout are known for their stunning colors, aggressive strikes, and their affinity for dry fly presentations.
Brown trout, prized for their wily nature and large size, thrive in several Idaho waters. The South Fork of the Snake River, the Snake River below American Falls Reservoir, and the Big Wood River are known for their excellent brown trout fisheries. Anglers targeting brown trout often employ streamer fishing techniques, presenting large flies that imitate baitfish.
Brook trout, with their vibrant colors and willingness to strike, are a favorite among anglers in smaller mountain streams and high-elevation lakes. These native trout can be found in remote and picturesque locations, offering a serene fishing experience amidst Idaho's pristine wilderness.
Idaho boasts an impressive record of trophy trout catches. The state's record book includes massive fish, such as a 34-pound, 14-ounce rainbow trout caught in Lake Pend Oreille, a 20-pound, 12-ounce cutthroat trout from the South Fork of the Snake River, and a 30-pound, 7-ounce brown trout caught in the Henrys Fork. These records stand as a testament to the exceptional trout fishing opportunities Idaho has to offer.
Whether casting a line in a mountain stream, drifting a fly in a renowned river, or trolling in a pristine lake, trout fishing in Idaho provides anglers with a wealth of opportunities and the chance to catch trophy-sized fish. With its diverse trout species, stunning landscapes, and impressive state records, Idaho remains a top destination for trout fishing enthusiasts.
Idaho Trout Waters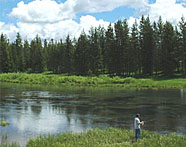 Some of the major lakes with healthy populations of trout include American Falls Reservoir, Anderson Ranch Reservoir, Arrowrock Reservoir, Bear Lake, Blackfoot Reservoir, Brownlee Reservoir, C J Strike Reservoir, Cascade Reservoir, Chesterfield Reservoir, Coeur D'Alene Lake, Deadwood Reservoir, Dworshak Reservoir, Hayden Lake, Hells Canyon Reservoir, Henry's Lake, Island Park Reservoir, Lake Lowell, Lake Pend Oreille, Lake Walcott, Lucky Peak Reservoir, Magic Reservoir, Mormon Reservoir, Paddock Valley Reservoir, Palisades Reservoir, Payette Lake, Priest Lake, Redfish Lake, Ririe Reservoir, Salmon Falls Creek Reservoir and Spirit Lake. Many lakes in the state offer ice fishing for trout in winter.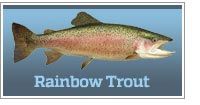 World record: 42 lbs 2 oz
State Record: 20.0 lbs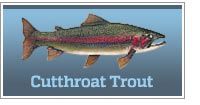 World record: 41 lbs 0 oz
State Record: 18.94 lbs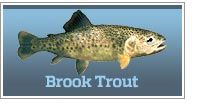 World record: 14 lbs 8 oz
State Record: 7.06 lbs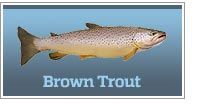 World record: 40 lbs 4 oz
State Record: 27.31 lbs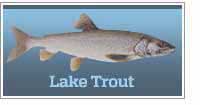 World record: 72 lbs 0 oz
State Record: 57.5 lbs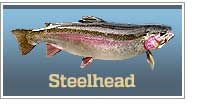 World record: 42 lbs 0 oz
State Record: 30.13 lbs
Click the images and links above for species details.
Select the best trout lures and baits
Trout spinners, crankbaits and jerkbaits work well for shallow, reasonably active fish. Salmon eggs, worms and prepared baits will work at virtually all depths.
ID trout fishing records
The state record rainbow trout came from the Snake River.
The state record cutthroat came from Bear Lake.
The state record brook trout was yielded by Henrys Lake.
The state record brown trout resided in Ashton Reservoir.
The state record lake trout came from Priest Lake gave up .
The record Dolly Varden trout came out of Lake Pend Oreille.
The state record golden trout was caught from White Sands Lake.
Tthe state record steelhead trout came from the Clearwater River.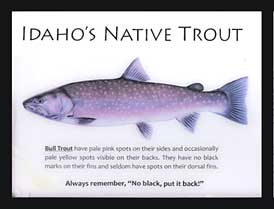 Idaho's native trout is the Bull Trout. If you hook one, put it back immediately.
Visit the Idaho Fish and Game Department website for details on trout stocking in Idaho.
Watch trout fishing videos to see trout anglers in action.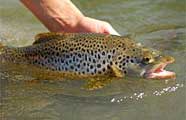 The 5 primary trouts are the rainbow, brook, brown, cutthroat and lake trout. Browns are considered the most difficult to catch and brookies are the easiest. Pure cold water is key to survival of the trouts.
Additional trout information
Trout Conservation
Trout Unlimited
Trout fishing waters and information, by state.
Learn the habits of trout
Trout are considered some of the most difficult fish to fool. Once you locate Idaho waters with a population of trout, the challenge becomes identifying trout flies and lures that will trigger strikes. Visit the trout fishing page to learn more about the habitat each of the trouts prefer.
IDAHO


Best trout fishing in Idaho!