Minnesota Trout Fishing
All about fishing for rainbow, brook, brown and lake trout in Minnesota lakes and streams.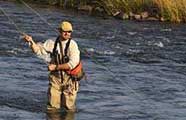 MN Trout Fishing Waters
There is lots of water in MN with trout of one kind or another. Many of the rivers and streams have trout as do Lake of the Woods and Lake Superior.
The Minnesota state record brook trout was caught in Pigeon River, the state record brown trout and lake trout came from Lake Superior, Devil Track River served up the state record rainbow trout and Mill Creek was home to the state record tiger trout.
Watch trout fishing videos to see trout anglers in action.
The 5 primary trouts are the rainbow, brook, brown, cutthroat and lake trout. Browns are considered the most difficult to catch and brookies are the easiest. Pure cold water is key to survival of the trouts.
Minnesota practices several trout management programs including stocking of trout in a variety of Minnesota fishing waters. Visit the Minnesota Minnesota Department Of Natural Resources website for additional information on trout and trout stocking schedules in Minnesota.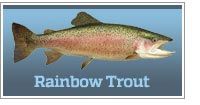 World record: 42 lbs 2 oz
MN State Record: 16 lbs 6 oz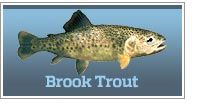 World record: 14 lbs 8 oz
MN State Record: 6 lbs 5 oz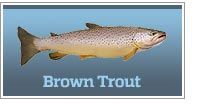 World record: 40 lbs 4 oz
MN State Record: 16 lbs 12 oz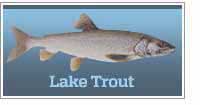 World record: 72 lbs 0 oz
MN State Record: 43 lbs 8 oz
By clicking on the images and links above, you will be taken to a page offering more information about the selected species.
Trout fishing waters and information, by state.
The habits of trout.
Trout are considered some of the most difficult fish to fool. Once you locate Minnesota waters with a population of trout, the challenge becomes identifying trout flies and lures that will trigger strikes. Visit the trout fishing page to learn more about the habitat each of the trouts prefer.
Best trout fishing in Minnesota!