North Dakota Fishing Organizations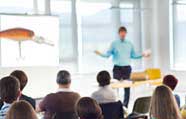 These fishing organizations are headquartered in North Dakota, or have affiliated membership activities here. By participating in fishing organization functions one can learn valuable information about fishing in general as well as specific information about fishing in your area.

Fishing clubs and organizations in ND
North Dakota Regulatory Agencies
Game and Fish Department, North Dakota
North Dakota Fishing Clubs & Tournaments
Badlands Bass Bandits
Paul Reinbold - 701 290-4168
Email: [email protected]
North Dakota's only Bass Fishing Club. We fish the best bass lakes in North Dakota. Learn how to catch more and bigger bass by joining our club and fishing our tournaments!
North Dakota Youth Fishing Information
Bismarck Family Fishing Pond & Youth Fishing
This pond at the North Dakota Game and Fish Headquarters office in Bismarck is the location for many fishing events and activities.
Support North Dakota organizations that promote the sport of fishing, safety and conservation.
Connect with fishing organizations, by state.
Connect us with local fishing organizations.
If you are aware of an organization related to fishing in North Dakota, for listing here, contact us.
NORTH DAKOTA