Michigan Fishing Clubs & Organizations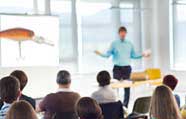 These fishing organizations are headquartered in Michigan, or have affiliated membership activities here. By participating in fishing organization functions one can learn valuable information about fishing in general as well as specific information about fishing in your area.

Fishing clubs and organizations in MI
Michigan Regulatory Agencies
Michigan Department of Natural Resources
Michigan Fishing Clubs & Tournaments
Michigan Fishing Clubs & Fishing Tournament Organizations
Downriver Bass Association
Len Bourdage - 734 308-0312, [email protected]
Southeast Michigan's #1 Bass fishing Club. The Downriver Bass Association is Michigan's only non-tournament bass fishing club.
Laingsburg Bass Fishing Club
Daniel A Dembinski 517-599-1495 [email protected]
At Laingsburg Bass Club we pride our self on friendly group of disable vets, but the Bass fear us. We also work with the DNR on projects on lakes & rivers. We also give back to our schools in the form of fishing class's on fly tying and lure building and even building fishing poles.
Michigan Youth Fishing Information
Michigan Kids & Family Fishing Opportunities.
Support Michigan organizations that promote the sport of fishing, safety and conservation.
Connect with fishing organizations, by state.
Connect us with local fishing organizations.
If you are aware of an organization related to fishing in Michigan, for listing here, contact us.
MICHIGAN