Arkansas Fishing Organizations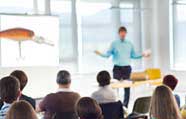 These fishing organizations are headquartered in Arkansas, or have affiliated membership activities here. By participating in fishing organization functions one can learn valuable information about fishing in general as well as specific information about fishing in your area.

Fishing clubs and organizations in AR
Arkansas Regulatory Agencies
Arkansas Game and Fish Commission
Arkansas Fishing Clubs & Tournaments
Bowfishers of Arkansas - 501-472-8707
Dustin Mize - [email protected]
The BOA is the States Largest Bowfishing Club, Arkansas is great for Bowfishing, there are plenty of rough fish on almost everybody of water.
Arkansas Area Catfish Hunters - 870-917-7765
Robert Tallman - [email protected]
AACH is a place to learn and grow the sport of Catfishing in and around Arkansas. What we are trying to do with AACH is promote Arkansas and its Catfishing opportunities. I have looked and could not find a website for Arkansas that helps people learn how to go after and pursue catfishing. I'm getting a lot of help with some catfishing Pro's with some very good tips on going after trophy blues here in arkansas . We have some fantastic catfishing waters here, and i want to educate people on how to locate them , and to be able to catch a trophy catfish here in their very own state.
Arkansas Youth Fishing Information
Support Arkansas organizations that promote the sport of fishing, safety and conservation.
Connect with fishing organizations, by state.

Connect us with local fishing organizations.
If you are aware of an organization related to fishing in Arkansas, for listing here, contact us.
ARKANSAS