Illinois Fishing Organizations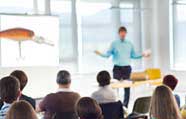 These fishing organizations are headquartered in Illinois, or have affiliated membership activities here. By participating in fishing organization functions one can learn valuable information about fishing in general as well as specific information about fishing in your area.

Fishing organizations in IL.
Illinois Regulatory Agencies
Illinois Department of Natural Resources
Illinois DNR - Kids & Family Fishing
Illinois Fishing Clubs & Tournaments
Fox Valley Area Anglers, St. Charles, IL
Email: [email protected]
Promotes environmentally responsible fishing and conservation practices. It provides its membership with multi-species recreational fishing tournaments and outings, facilitating a fun, cooperative, environment that improves the fishing skills of all its members. FVAA is committed to providing and supporting recreational fishing services to area children and special needs community members.
Blackhawk Bassmasters
Contact: Fred Iantorno - 847-997-6945
Email: [email protected]
We are Blackhawk Bassmasters, located in the North West suburbs of Chicago. We are looking for non-boaters and boaters alike. We fish Illinois, Wisconsin, and Michigan primarily. We have experienced to novice anglers. Check out our web site and give me a call.
Illinois Youth Fishing Information
I Fish Illinois
A fishing trip is much more than just going to catch fish. The excitement of getting the boat ready, packing a lunch, going over the checklist, picking out lures for the tackle box, buying worms...
Support Illinois organizations that promote the sport of fishing, safety and conservation.
Connect with fishing organizations, by state.
Connect us with local fishing organizations.
If you are aware of an organization related to fishing in Illinois, for listing here, contact us.
ILLINOIS