Kentucky Fishing Organizations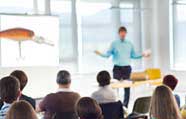 These fishing organizations are headquartered in Kentucky, or have affiliated membership activities here. By participating in fishing organization functions one can learn valuable information about fishing in general as well as specific information about fishing in your area.

Fishing clubs and organizations in KY
Kentucky Regulatory Agencies
Kentucky Department of Fish and Wildlife Resources
Kentucky Fishing Clubs & Tournaments
TriLakes Fishing Trail
Mark Teal - 931-841-3870 - [email protected]
With over fifty teams, we fish Tims Ford, Normandy, Woods Reservoir, Nickajack, and Lake Guntersville in Alabama. You can fish with a partner as a team or you can compete solo. Tourneys start in January. Thank you for your consideration in adding us to your TN listing. We are trying to increase exposure in our area and appreciate your site and how it might help us. If you need any more information, please don't hesitate to contact us.
Kentucky Youth Fishing Information
Youth: Kentucky Bass Federation
Support Kentucky organizations that promote the sport of fishing, safety and conservation.
Connect with fishing organizations, by state.
Connect us with local fishing organizations.
If you are aware of an organization related to fishing in Kentucky, for listing here, contact us.
KENTUCKY