Guide To Colorado Fishing Organizations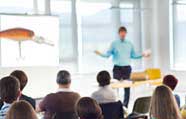 These fishing organizations are headquartered in Colorado, or have affiliated membership activities here. By participating in fishing organization functions one can learn valuable information about fishing in general as well as specific information about fishing in your area.

Fishing organizations in CO.
Colorado Regulatory Agencies
Colorado Department of Natural Resources
Access to all information about fishing in Colorado. Find connections for fishing licenses and fishing regulations.
Colorado Fishing Clubs & Tournaments
Loveland Fishing Club
Tom Miller - 970 669-3583
Recreational Fishing-focus on ethinical fishing, and stewardship of the enviroment. All welcome. we have fun fishing. local fishing and plannned trips,see our web site. Meet at Chilson Center, 3rd Tuesday of each month 3:00 pm.
Colorado Youth Fishing Information
Colorado Youth Outdoors
(CYO) builds healthy relationships between youth and their parents through traditional outdoor curriculum.
Support Colorado organizations that promote the sport of fishing, safety and conservation.
Connect with fishing organizations, by state.
Connect us with local fishing organizations.
If you are aware of an organization related to fishing in Colorado, for listing here, contact us.
COLORADO