Guide To Indiana Fishing Organizations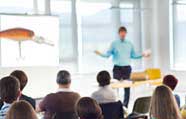 These fishing organizations are headquartered in Indiana, or have affiliated membership activities here. By participating in fishing organization functions one can learn valuable information about fishing in general as well as specific information about fishing in your area.

Fishing clubs and organizations in IN
Indiana Regulatory Agencies
Indiana Division of Fish and Wildlife
Indiana Fishing Clubs & Tournaments
Indiana Youth Anglers
We help all youth in the state of Indiana learn more about fishing. We keep you up to date about all of the local fishing tournaments in your area. We will also compete in tournaments and promote our organizations name.
Alex Breeden [email protected]
Indiana Info Fishing & Hotspots
[email protected]
Indiana fishing reports. Fishing information and free topo maps. Geared up to help all anglers fishing in the Hoosier state. Free to join !
Indiana Catfish Association
Indiana Catfish Association is a series of fishing tournaments for channel, blue and flathead catfish. We fish both rivers and reservoirs in indiana.
Indy-Yaks Kayak Fishing Association
Darryl Sutton - 317-856-0615
[email protected]
Kayak fishing of all types in Indiana and beyond
Indiana Walleye
Doug Burkhead - 574 524-0824
[email protected]
We believe in sharing information to help each other catch our beloved Walleye. Come share in the experience! Message board, chat room, articles and so much more.
Indiana Youth Fishing Information
Indiana Bass Federation Youth Fishing
Click here for a Indiana Fishing License.
Support Indiana organizations that promote the sport of fishing, safety and conservation.
Connect with fishing organizations, by state.
Connect us with local fishing organizations.
If you are aware of an organization related to fishing in Indiana, for listing here, contact us.
INDIANA