Fishing At Smithville Lake
AKA: Smithville Reservoir
What to fish for...
Guide to fishing for largemouth bass, channel catfish, flathead catfish, black crappie, white crappie, walleye, bluegill, white bass and tiger muskie at Smithville Reservoir in Missouri.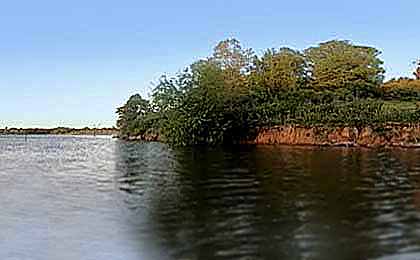 An angler's paradise, Smithville Lake is located an easy 30 minutes from Kansas City. At 7,200 acres the lake offers excellent fishing, water skiing and other outdoor related recreation. Wander the 175 miles of shoreline for fishing, hiking, camping, picnics and family outings. Crappie is the main attraction here, but you can also fish for bass, catfish, bluegill, tiger muskie, walleye and sunfish.
Smithville Lake, located in northwest Missouri, is a popular fishing destination offering a diverse range of fish species and excellent angling opportunities. The lake covers over 7,000 acres and is known for its clear waters and abundant fish populations.
Largemouth bass is a prized game fish in Smithville Lake, attracting anglers from all around. The lake's structure, including submerged brush piles, weed beds, and rocky points, provides ideal habitats for bass. Anglers can employ a variety of techniques such as casting soft plastics, topwater lures, or crankbaits to entice these powerful fish. Smithville Lake is renowned for its healthy bass population and offers opportunities for both novice and experienced anglers.
Walleye is another popular species in Smithville Lake, known for its delicious meat and challenging nature. Anglers can target walleye near points, drop-offs, or submerged structures using live bait such as minnows or nightcrawlers, as well as artificial lures like jigs or crankbaits. Spring and fall are productive seasons for walleye fishing when these fish are more active and often congregate in shallower waters.
Catfish enthusiasts will find ample opportunities at Smithville Lake, with channel catfish and flathead catfish being the primary targets. Anglers can target catfish near deep holes, channels, or along the lake's rocky shorelines. Using cut bait, live bait, or prepared stink baits can entice these bottom-dwelling predators. Smithville Lake's catfish populations provide exciting fishing experiences for anglers of all ages.
Black crappie and white crappie, are abundant in Smithville Lake and are highly sought after by anglers. Fishing around submerged brush piles, docks, or other structures can yield successful crappie catches. Anglers often use small jigs, live minnows, or crappie tubes to entice these panfish. The lake's healthy crappie populations make it a popular destination for crappie fishing.
Smithville Lake also offers opportunities to catch muskie, white bass, bluegill, and other panfish. These species provide additional angling opportunities and contribute to the lake's diverse fishery.
Aside from fishing, Smithville Lake is a popular spot for boating and camping. Anglers can enjoy recreational activities, explore the lake's scenic beauty, or relax in the camping areas. The lake features multiple boat ramps, marinas, and camping facilities to cater to the needs of outdoor enthusiasts.
Smithville Lake in Missouri offers excellent fishing opportunities for a variety of popular fish species. Whether you're targeting largemouth bass, walleye, catfish, or crappie, the lake provides an exciting angling experience. With its beautiful surroundings and recreational amenities, Smithville Lake is an ideal destination for both avid anglers and outdoor enthusiasts.

Primary fish species residing in Smithville Lake
Click images for fishing tips and details about each species.
Smithville Lake Amenities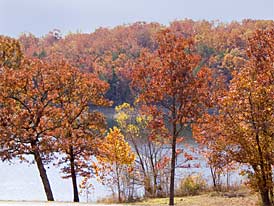 Marina: YES
Boat Rental: YES
Boat Launch Ramp: YES
Campgrounds: YES
RV Hookups: YES
Lodging: YES
Convenience Store: YES
Bait & Tackle: YES
Restaurant: YES
Today's Weather & Forecast
Fishing Boat Rentals
Northland Outdoor Adventures
Rentals: Kayaks
816 945-2925
Public Boat Launch Ramps & Landings
Camp Branch Boat Launch Ramp
Located mid lake, on the north side of the lake, off Camp Branch Marina Road, this is a four-lane, concrete ramp with docks and paved parking.
Crows Creek Park Boat Launch Ramp
Located mid lake, on the south side of the lake, off Crow Creek Road, this is a four-lane, concrete ramp with docks and paved parking.
Little Platte Boat Ramp
Located in the northeast corner of the lake, at the west end of the SW 240th Street Bridge, this is a one-lane, concrete ramp with gravel parking.
Sailboat Cove Boat Launch Ramp
Located mid lake, east side, off Paradise Road, this is a two-lane, concrete ramp with a dock and paved parking.
W Boat Launch Ramp
Located mid lake, west side, off County Road W, this is a four-lane, concrete ramp with docks and paved parking.
Marinas
Paradise Pointe Marina
NE 180th St
Smithville, MO 64089
816 532-5376
Click here for a Missouri Fishing License.
Campgrounds & RV Parks Nearby
Crows Creek Campground - 816 407-3400
Crows Creek Park Campground - 816 532-4977
Camp Branch-Clay County Campground - 816 407-3400
Kelsey Short Youth Camp Campground - 816 407-3400
Smithville Lake MO Map - Fishing & Camping Areas
Lake Video
Contact Information
Smithville Reservoir
Smithville Lake
17201 Paradesian St
Smithville, MO 64089
816 407-3600
Fishing lakes in each state.
Smithville Lake in Missouri.
MISSOURI


Information about fishing lakes in MO.
Smithville Lake offers awesome crappie fishing plus decent tiger muskie, walleye and bass fishing.
Fishing at Smithville Reservoir, in Missouri.