Bass Fishing In North Dakota
Guide to fishing for big smallmouth and largemouth bass in ND.
By Rick Seaman
North Dakota offers excellent choices for bass fishing, including both largemouth and smallmouth bass. The purpose of this page is to share basic information about bass fishing and bass lakes in the state.
Bass fishing basics video.
Largemouth bass, known for their aggressive strikes and powerful fights, can be found in various lakes and reservoirs throughout the state. They prefer areas with vegetation, such as weed beds, lily pads, and submerged structures. Anglers can target largemouth bass using a variety of techniques, including topwater lures, spinnerbaits, plastic worms, and jigs. The summer months are particularly productive for largemouth bass fishing in North Dakota.
Smallmouth bass are also highly sought-after by anglers in North Dakota. These feisty fish are known for their tenacity and acrobatic jumps when hooked. They can be found in rivers and lakes with rocky bottoms and clear water. Smallmouth bass are often found near underwater structures such as rock piles, drop-offs, and submerged logs. Anglers can use techniques such as crankbaits, jigs, jerkbaits, and live bait to target smallmouth bass. Spring and fall are popular seasons for smallmouth bass fishing when they are more active and aggressive.
Both largemouth and smallmouth bass provide exciting fishing experiences in North Dakota, and anglers can enjoy the thrill of hooking into these hard-fighting fish while taking in the beautiful natural surroundings. Whether you prefer the explosive strikes of largemouth bass or the aggressive nature of smallmouth bass, North Dakota's lakes and rivers offer ample opportunities to test your angling skills and enjoy the thrill of bass fishing.
Bass Lakes In North Dakota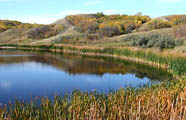 You can find bass in lots of places in ND. Many private ponds, rivers and lakes contain bass. Visit the Bass Knowledge Center for additional, valuable information about bass and bass fishing. The Missouri River along with major lakes in the state including Bowman-Haley Lake, Lake Ashtabula, Lake Audubon, Lake Darling, Lake Metigoshe, Lake Oahe, Lake Sakakawea, Lake Tschida and Powers Lake all have healthy populations of bass.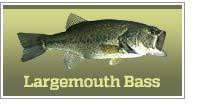 World record: 22 lbs 4 oz
State Record: 8 lbs 8 oz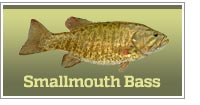 World record: 11 lbs 15 oz
State Record: 6 lbs 13 oz
Click the images and links above for species details.
Top 5 Bass Fishing Lures For North Dakota
When bass are shallow, spinnerbaits, crankbaits and stickbaits are the most productive. As they move deeper, worms and jigs are among the top producers.
The North Dakota state record largemouth bass came out of Nelson Lake and the state record smallmouth bass was caught from Lake Sakakawea.
North Dakota State Record Bass
The state record largemouth bass was caught from Nelson Lake.
The state record smallmouth bass came from Lake Darling.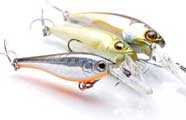 Bass are aggressive feeders and agile enough to chase down and catch most of their favorite foods. They are most easily caught during a feeding spree but can also be enticed into striking an anglers bait for reasons other than hunger. They are predatory by nature and at times will strike at anything that enters their domain. If it moves, and they can get it into their large mouth, bass will attempt to eat it. They can eat a sunfish up to one-third their own length.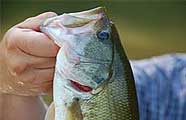 Bass are one of the most sought after of all the game fish. Its appeal spans cultures, age groups and genders to tap on the heart strings of anglers everywhere. Join us in our endeavor to offer information about bass fishing on your favorite bass lake in North Dakota.
Understanding the primary seasonal movements of smallmouth bass and largemouth bass is key to locating them on local lakes in the Peace Garden State.

Catch big bass!
Bass fishing information by state.
The lifecycle of bass
The more you know about the seasonal migration of bass, the more likely you are to be looking in the right area next time you visit North Dakota bass fishing lakes. Visit the bass fishing page for more in-depth information about bass activities.
NORTH DAKOTA