New York Other Fishing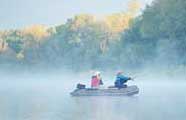 All about fishing for bowfin, chain pickerel, longnose gar, muskie, northern pike and tiger muskie in New York.
This state offers unique fishing opportunities. Listed below find information about these species of fish, found in New York waters.
Fishing for miscellaneous species in New York
Larger lakes across the state of New York, with some of these miscellaneous fish populations, may include Black Lake, Blue Mountain Lake, Canandaigua Lake, Cannonsville Reservoir, Carry Falls Reservoir, Cayuga Lake, Chautauqua Lake, Conesus Lake, Cranberry Lake, Great Sacandaga Lake, Indian Lake, Keuka Lake, Lake Champlain, Lake Erie, Lake George, Lake Ontario, Lake Placid, Long Lake, Lows Lake - Bog River Flow, Oneida Lake, Otsego Lake, Owasco Lake, Pepacton Reservoir, Piseco Lake, Raquette Lake, Saratoga Lake, Seneca Lake, Schroon Lake, Skaneateles Lake, Tupper Lake, Union Falls Pond and Upper Saranac Lake.
Connor Scott, age 15 from Olean, New York caught this Northern Pike in the Olean Creek, where it runs into the Allegany River. It was 42 inches long and and weighed 16 pounds. Nice catch!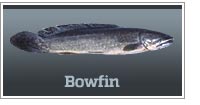 World record: 21 lbs 8 oz
NY State Record: 12 lbs 14 oz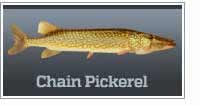 World record: 9 lbs 6 oz
NY State Record: 8 lbs 1 oz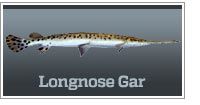 World record: 50 lbs 5 oz
NY State Record: 13 lbs 3 oz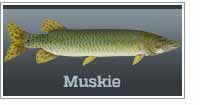 World record: 69 lbs 9 oz
NY State Record: 69 lbs 15 oz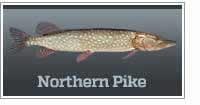 World record: 55 lbs 1 oz
NY State Record: 46 lbs 2 oz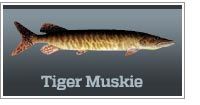 World record: 51 lbs 2 oz
NY State Record: 35 lbs 8 oz
By clicking on the images and links above, you will be taken to a page offering more information about the selected species.
Information on fishing for unique species, by state.
Learn the habits and lifecycle of each species
Many of the species we portray as "other" in this website are simply not as commonly fished for as the more popular fish. For insight into some of these "other" fish in New York, visit the other fishing page for more in-depth information.
Best fishing lakes in New York!