Florida Other Fishing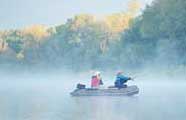 All about fishing for alligator gar, bowfin, chain pickerel and longnose gar in Florida.
This state offers unique fishing opportunities. Listed below find information about these species of fish, found in Florida waters.
Fishing for miscellaneous species in Florida
Larger lakes across the state of Florida, with some of these miscellaneous fish populations, may include Crooked Lake, Deerpoint Lake, East Lake Tohopekaliga, Jim Woodruff Reservoir, Lake Apopka, Lake Conlin, Lake Eustis, Lake George, Lake Griffin, Lake Harris, Lake Harney, Lake Hatchineha, Lake Istokpoga, Lake Jessup, Lake Kissimmee, Lake Marian, Lake Miccosukee, Lake Monroe, Lake Newnan, Lake Okeechobee, Lake Talquin, Lake Tohopekaliga, Lake Wier, Lake Weohyakapka, Lochloosa Lake, Orange Lake, St. John's River and Tsala Apopka Lake.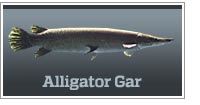 World record: 279 lbs
FL State Record: 123 lbs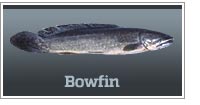 World record: 21 lbs 8 oz
FL State Record: 19 lbs 0 oz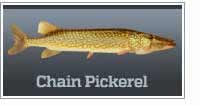 World record: 9 lbs 6 oz
FL State Record: 6 lbs 15 oz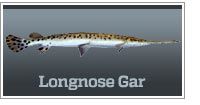 World record: 50 lbs 5 oz
FL State Record: 41 lbs 0 oz
By clicking on the images and links above, you will be taken to a page offering more information about the selected species.
Information on fishing for unique species, by state.
Learn the habits and lifecycle of each species
Many of the species we portray as "other" in this website are simply not as commonly fished for as the more popular fish. For insight into some of these "other" fish in Florida, visit the other fishing page for more in-depth information.
Best fishing lakes in Florida!