The Best Bass Fishing Lakes In Pennsylvania
Guide to fishing for smallmouth and largemouth bass in PA.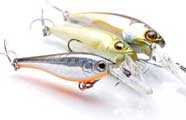 Bass are one of the most sought after of all the game fish. Its appeal spans cultures, age groups and genders to tap on the heart strings of anglers everywhere. Visit the Bass Knowledge Center for valuable information about bass and bass fishing. Join us in our endeavor to offer information about bass fishing on your favorite bass lake in Pennsylvania.
Pennsylvania is a paradise for bass fishing enthusiasts, offering ample opportunities to pursue both largemouth and smallmouth bass. The state is renowned for its excellent bass fishing destinations, including lakes, rivers, and reservoirs, where anglers can test their skills and target trophy-sized bass.
Largemouth bass, known for their powerful strikes and impressive size, are a popular species sought after by bass anglers in Pennsylvania. The state is home to numerous lakes and reservoirs that harbor healthy populations of largemouth bass. Places like Lake Erie, Raystown Lake, Lake Arthur, and the Susquehanna River are renowned for their trophy-sized bass. Anglers can target these elusive fish using a variety of techniques, including topwater lures, plastic worms, jigs, and crankbaits.
Smallmouth bass, revered for their fighting spirit and acrobatic jumps, are another prized species in Pennsylvania. The state boasts world-class smallmouth bass fisheries, with notable destinations such as the Susquehanna River, Juniata River, Delaware River, and the Allegheny River. Anglers can test their skills in targeting smallmouth bass using techniques such as finesse fishing with soft plastics, crankbaits, jerkbaits, and spinnerbaits.
Pennsylvania has a long history of producing impressive bass catches, with several state records that stand as testaments to the quality of bass fishing in the state. As of my knowledge cutoff in September 2021, the state record for largemouth bass is a whopping 11 pounds, 3 ounces, caught in Birch Run Reservoir in 1984. The state record for smallmouth bass stands at 8 pounds, 8 ounces, caught in Lake Erie in 1997. These records highlight the potential for anglers to encounter trophy-sized bass and the excitement that comes with pursuing these remarkable fish.
Bass fishing in Pennsylvania offers not only the thrill of the chase but also the opportunity to explore the state's scenic waterways and immerse oneself in nature. Whether casting a line in a tranquil lake or battling the currents of a river, bass fishing in Pennsylvania provides anglers with unforgettable experiences and the chance to create lasting memories.
Bass Lakes In Pennsylvania
The major lakes in PA with healthy populations of bass include Allegheny Reservoir, Blue Marsh Lake, Cross Creek Lake, East Branch Lake, Foster Joseph Sayers Lake, Glendale Lake, Green Lick Reservoir, Hammond Lake, High Point Reservoir, Kahle Lake, Lackawanna Lake, Lake Arthur, Lake Nockamixon, Lake Wallenpaupack, Marsh Creek Lake, Octoraro Lake, Pymatuning Lake, Raystown Lake, Shawnee Lake, Shenango River Lake, Tamarack Lake, Yellow Creek Lake and Youghiogheny River Lake. Many other small lakes, rivers and ponds also hold bass.
Smallmouth Rivers
Allegheny River, Clarion River, Delaware River, French Creek, Juniata River, Susquehanna River and Youghiogheny River.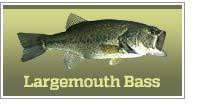 World record: 22 lbs 4 oz
State Record: 11 lbs 3 oz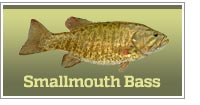 World record: 11 lbs 15 oz
State Record: 8 lbs 8 oz
Click the images and links above for species details.
Top 5 Bass Fishing Lures For Pennsylvania
When bass are shallow, spinnerbaits, crankbaits and stickbaits are the most productive. As they move deeper, worms and jigs are among the top producers.
The state record largemouth bass was caught out of Birch Run Reservoir.
Scotts Run Lake gave up the state record smallmouth bass.
Bass fishing basics video.
Understanding the primary seasonal movements of smallmouth bass and largemouth bass is key to locating them on local lakes in the Keystone State.
Catch big bass!

Bass fishing information by state.
The lifecycle of bass
The more you know about the seasonal migration of bass, the more likely you are to be looking in the right area next time you visit Pennsylvania bass fishing lakes. Visit the bass fishing page for more in-depth information about bass activities.
PENNSYLVANIA