Tennessee Bass Fishing
All about fishing for spotted, redeye, smallmouth and largemouth bass in Tennessee lakes, rivers and streams.
Bass Fishing Lakes In Tennessee
If you like to fish for bass, you'll love Tennessee. Every major lake in the state is loaded with quality bass including Boone Lake, Calderwood Reservoir, Center Hill Lake, Cheatham Lake, Cherokee Lake, Chickamauga Lake, Chilhowee Lake, Cordell Hull Lake, Dale Hollow Reservoir, Douglas Lake, Fort Loudoun Lake, Fort Patrick Henry Reservoir, Great Falls Lake, J Percy Priest Lake, John Sevier Reservoir, Kentucky Lake, Lake Barkley, Melton Hill Lake, Nickajack Lake, Normandy Lake, Norris Lake, Ocoee Lake, Old Hickory Lake, Parksville Reservoir, Percy Priest Lake, Pickwick Lake, Reelfoot Lake, South Holston Lake, Tellico Reservoir, Tims Ford Lake, Watauga Lake, Watts Bar Lake and Woods Reservoir. Bass can also be found in smaller lakes rivers and ponds throughout the state.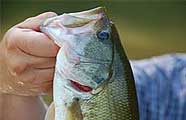 Bass are one of the most sought after of all the game fish. Its appeal spans cultures, age groups and genders to tap on the heart strings of anglers everywhere. Join us in our endeavor to offer information about bass fishing on your favorite bass lake in Tennessee.
Understanding the primary seasonal movements of smallmouth bass and largemouth bass is key to locating them on local lakes in the Volunteer State.

Catch big bass!
Chickamauga Lake turned out the Tennessee state record largemouth bass and the TN state record smallmouth bass was pulled out of Dale Hollow Reservoir. Chickamauga Lake also delivered the state recore spotted bass.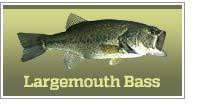 World record: 22 lbs 4 oz
TN State Record: 15 lbs 3 oz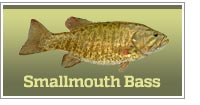 World record: 11 lbs 15 oz*
TN State Record: 11 lbs 15 oz*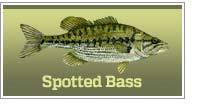 World record: 9 lbs 8 oz
TN State Record: 6 lbs 1 oz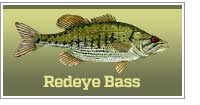 World record: 8 lbs 12 oz
TN State Record: 1 lbs 15 oz
By clicking on the images and links above, you will be taken to a page offering more information about the selected species.
Bass fishing information, by state.
The lifecycle of bass
The more you know about the seasonal migration of bass, the more likely you are to be looking in the right area next time you visit Tennessee bass fishing lakes. Visit the bass fishing page for more in-depth information about bass activities.
Best bass fishing lakes in Tennessee!