Indiana Bass Fishing
All about fishing for spotted, smallmouth and largemouth bass in Indiana lakes.
Bass Fishing Lakes In Indiana
While there are literally hundreds of waters in Indiana with a population of bass, larger impoundments typically produce the most consistent stringers. Some of the top bass fishing lakes in Indiana include Barbee Lake, Big Long Lake, Big Turkey Lake, Brookville Lake, Cagles Mill Lake, Cecil M Harden Lake, Dewart Lake, Dogwood Lake, Eagle Creek Reservoir, Geist Lake, Griffy Lake, Hardy Lake, Irish Lake, J Edward Roush Lake, James Lake, Jimmerson Lake, Kuhn Lake, Lake Freeman, Lake Lemon, Lake Manitou, Lake Maxinkuckee, Lake Michigan, Lake Papakeechie, Lake Wawasee, Mississinewa Reservoir, Monroe Lake, Morse Reservoir, Nyona Lake, Patoka Lake, Pine Lake, Prairie Creek Reservoir, Salamonie Lake, Syracuse Lake, Tippecanoe Lake, Turtle Creek Reservoir, Waubee Lake, Webster Lake, Witmer Lake and Worster Lake.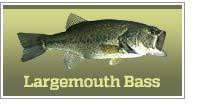 World record: 22 lbs 4 oz
IN State Record: 14 lbs 12 oz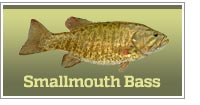 World record: 11 lbs 15 oz
IN State Record: 7 lbs 4 oz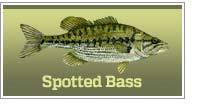 World record: 9 lbs 8 oz
IN State Record: 5 lbs 1 oz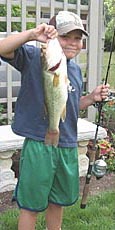 By clicking on the images and links above, you will be taken to a page offering more information about the selected species.
Indiana state record smallmouth bass was caught at Twin Lake and It is unknown where the state record largemouth was caught. The state record spotted bass was caught somewhere in Vigo county.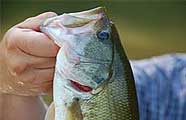 Bass are one of the most sought after of all the game fish. Its appeal spans cultures, age groups and genders to tap on the heart strings of anglers everywhere. Join us in our endeavor to offer information about bass fishing on your favorite bass lake in Indiana.
Understanding the primary seasonal movements of smallmouth bass and largemouth bass is key to locating them on local lakes in the Hoosier State.

Catch big bass!
If you have information, articles or photos relating to bass which you would like to see published here, please submit them for consideration.
Bass fishing information, by state.
The lifecycle of bass
The more you know about the seasonal migration of bass, the more likely you are to be looking in the right area next time you visit Indiana bass fishing lakes. Visit the bass fishing page for more in-depth information about bass activities.
Best bass fishing lakes in Indiana!