Guide To Trophy Bass Fishing In Arkansas
All about fishing for spotted, smallmouth and largemouth bass.
Arkansas is renowned for its exceptional bass fishing opportunities, with its lakes and rivers offering prime habitats for largemouth bass, smallmouth bass, and spotted bass. Anglers flock to these waters in pursuit of these popular gamefish.
Largemouth bass are the most sought-after bass species in Arkansas. Known for their aggressive strikes and powerful fights, largemouth bass can be found in abundance throughout the state. Anglers can target them in various habitats, including lakes, reservoirs, and rivers. Spring and fall are prime seasons for largemouth bass fishing, as the fish are more active and move closer to the shorelines. Anglers can use techniques such as flipping and pitching jigs, casting soft plastics, or working topwater lures to entice these impressive fish.
Smallmouth bass, although less common than largemouth bass, provide an exciting challenge for anglers in Arkansas. These bronze-colored fighters can be found in clear, rocky streams and rivers, particularly in the Ozark and Ouachita regions. Spring and early summer are prime seasons for smallmouth bass fishing, as the fish become more active and are more likely to strike artificial lures. Anglers can target smallmouth bass using techniques such as casting crankbaits, spinnerbaits, or tube baits near rocky structures and current breaks.
Spotted bass, also known as Kentucky bass, are another prized species for Arkansas anglers. Found in many of the state's lakes and reservoirs, spotted bass offer a mix of aggressive strikes and acrobatic fights. They tend to prefer clearer water and can often be found near points, rocky banks, and submerged structures. Similar to largemouth bass, spring and fall are optimal seasons for targeting spotted bass, with anglers using a variety of lures such as jigs, crankbaits, or swimbaits.
Arkansas provides ample opportunities for bass anglers of all skill levels. With its diverse lakes, rivers, and reservoirs, the state offers a wide range of habitats and fishing experiences. Whether casting for largemouth bass, tackling smallmouth bass in rocky streams, or targeting spotted bass in clear-water reservoirs, Arkansas is a bass fishing paradise for anglers seeking thrilling action and the chance to catch trophy-sized fish.
Bass Fishing Lakes In AR
Visit the Bass Knowledge Center for valuable information about bass and bass fishing. Some of the top bass lakes in Arkansas include Beaver Lake, Blue Mountain Lake, Bull Shoals Lake, DeGray Lake, Greers Ferry Lake, Lake Chicot, Lake Conway, Lake Dardanelle, Lake Greeson, Lake Hamilton, Lake Jack Lee, Lake Maumelle, Lake Millwood, Lake Ouachita, Nimrod Lake, Norfork Lake and White Oak Lake. You are likely to find exceptional bass fishing on some private ponds as well.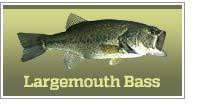 World record: 22 lbs 4 oz
State Record: 16 lbs 8 oz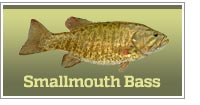 World record: 11 lbs 15 oz
State Record: 7 lbs 5 oz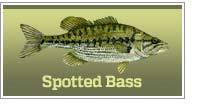 World record: 9 lbs 8 oz
State Record: 7 lbs 15 oz
Click the images and links above for species details.
Top 5 Bass Fishing Lures For Arkansas
When bass are shallow, spinnerbaits, crankbaits and top water lures are the most productive. As they move deeper, worms and jigs are among the top producers.
Arkansas State Record Bass
The state record largemouth bass was caught from Mallard Lake.
The state record smallmouth bass came from Bull Shoals Lake.
The state record spotted bass was caught out of Bull Shoals Lake.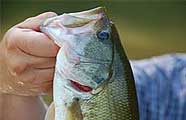 Bass are one of the most sought after of all the game fish. Its appeal spans cultures, age groups and genders to tap on the heart strings of anglers everywhere. Join us in our endeavor to offer information about bass fishing on your favorite bass lake in Arkansas.
Bass fishing basics video.

Catch big bass!
Understanding the primary seasonal movements of smallmouth bass and largemouth bass is key to locating them on local lakes in the Natural State.
Bass fishing information by state.

The lifecycle of bass
The more you know about the seasonal migration of bass, the more likely you are to be looking in the right area next time you visit Arkansas bass fishing lakes. Visit the bass fishing page for more in-depth information about bass activities.
ARKANSAS