Guide To The Best Bass Fishing Lakes In Florida
All about fishing for spotted, shoal and largemouth.
Bass are one of the most sought after of all the game fish. Its appeal spans cultures, age groups and genders to tap on the heart strings of anglers everywhere. Visit the Bass Knowledge Center for valuable information about bass and bass fishing.
Bass Lakes In Florida
You'd be hard pressed to find many lakes in Florida that do not have a population of bass. Florida is the ideal region for growing not only healthy populations of bass, but it also produces some monster bass. The state record largemouth is over 17 pounds and many think the next world record will come from FL. Try your luck for bass on some of the larger lakes and impoundments in FL including Blue Cypress Lake, Crescent Lake, Crooked Lake, Deer Point Lake, East Lake Tohopekaliga, Jim Woodruff Reservoir, Lake Apopka, Lake Conlin, Lake Eustis, Lake George, Lake Griffin, Lake Harris, Lake Harney, Lake Hatchineha, Lake Jackson, Lake Istokpoga, Lake Jessup, Lake Kissimmee, Lake Marian, Lake Miccosukee, Lake Monroe, Lake Okeechobee, Lake Talquin, Lake Santa Fe, Lake Seminole, Lake Tohopekaliga, Lake Wier, Lake Weohyakapka, Lochloosa Lake, Newnans Lake, Orange Lake, Rodman Reservoir, St. John's River and Tsala Apopka Lake.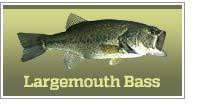 World record: 22 lbs 4 oz
State Record: 17.27 lbs
(also unofficial 20.13 lbs)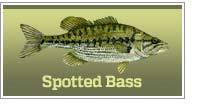 World record: 9 lbs 8 oz
State Record: 3.75 lbs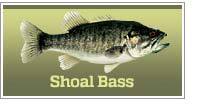 World record: 7 lbs 8 oz
State Record: 5.95 lbs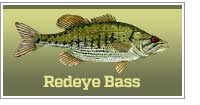 World record: 8 lbs 12 oz
State Record: 7.83 lbs
Click the images and links above for species details.
Top 5 Bass Fishing Lures For Florida
When bass are shallow, spinnerbaits, crankbaits and top water lures are the most productive. As they move deeper, worms and jigs are among the top producers.
Florida State Record Bass
The state record largemouth bass was caught from an unnamed lake, the unofficial state record largemouth bass came from Big Fish Lake.
The state record spotted bass was caught out of the Apalachicola River.
The state record redeye bass came out of the Apalachicola River.
The state record shoal bass was caught in the Chipola River.
Understanding the primary seasonal movements of smallmouth bass and largemouth bass is key to locating them on local lakes in the Sunshine State.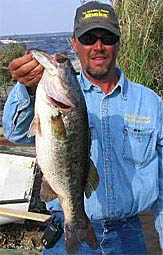 The Florida strain of largemouth bass typically grows to larger sizes than other strains of black bass. Also known as hawgs in FL, this fish has a mouth that opens wide enough to swallow its own head. It will attempt to eat virtually anything it can catch and swallow. Growing to well over 20 pounds, it is much bigger than it's cousin the smallmouth bass.
Bass fishing basics video.

Catch big bass!
Bass fishing information by state.
The lifecycle of bass
The more you know about the seasonal migration of bass, the more likely you are to be looking in the right area next time you visit Florida bass fishing lakes. Visit the bass fishing page for more in-depth information about bass activities.
FLORIDA