North Carolina Bass Fishing
All about fishing for spotted, redeye, smallmouth and largemouth bass in North Carolina lakes.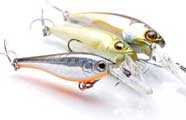 Bass are one of the most sought after of all the game fish. Its appeal spans cultures, age groups and genders to tap on the heart strings of anglers everywhere. Join us in our endeavor to offer information about bass fishing on your favorite bass lake in North Carolina.
Bass fishing basics video.
Understanding the primary seasonal movements of smallmouth bass and largemouth bass is key to locating them on local lakes in the Tar Heel State.
Bass Lakes In North Carolina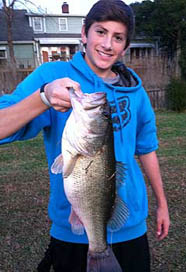 Find fishing water in NC and chances are you found an opportunity to catch some bass. All the major lakes in North Carolina have healthy populations of bass. These lakes include Apalachia Lake, Badin Lake, Belews Lake, Blewett Falls Lake, Chatuge Lake, Falls Lake, Fontana Lake, Harris Lake, High Rock Lake, Hiwassee Lake, Hyco Lake, Jordan Lake, Kerr Lake, King Mountain Reservoir, Lake Gaston, Lake Glenville, Lake Hickory, Lake James, Lake Mattamuskeet, Lake Nantahala, Lake Norman, Lake Rhodhiss, Lake Tillery, Lake Waccamaw, Lake Wylie, Mayo Reservoir, Mountain Island Lake, Moss Lake, Phelps Lake, Randleman Lake, Roanoke Rapids Lake, Santeetlah Lake, Shearon Harris Reservoir and W Kerr Scott Reservoir.

Catch big bass!
The North Carolina state record largemouth bass was taken from a private pond and the state record smallmouth bass came form Hiwassee Reservoir.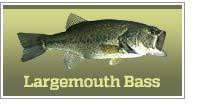 World record: 22 lbs 4 oz
State Record: 15 lbs 14 oz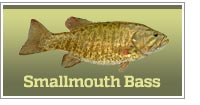 World record: 11 lbs 15 oz
State Record: 10 lbs 0 oz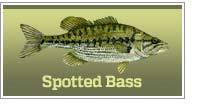 World record: 9 lbs 8 oz
State Record: 6 lbs 5 oz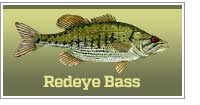 World record: 8 lbs 12 oz
State Record: 1 lbs 14 oz
By clicking on the images and links above, you will be taken to a page offering more information about the selected species.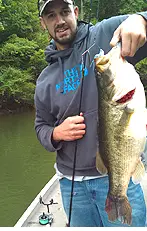 Joshua Lyalls caught this 8 lb, 8 oz bass from West Kerr Lake in Wilkesboro, North Carolina.
Bass fishing information by state.
The lifecycle of bass
The more you know about the seasonal migration of bass, the more likely you are to be looking in the right area next time you visit North Carolina bass fishing lakes. Visit the bass fishing page for more in-depth information about bass activities.
NORTH CAROLINA