Guide To Fishing At Sloan Lake
AKA: Sloan Reservoir
What to fish for...
Fishing for flathead catfish, blue catfish, black crappie, rainbow trout, cutthroat trout, brown trout and bluegill at Sloan Lake in Colorado.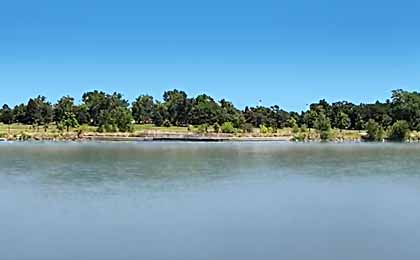 This 177 surface-acre reservoir is located within the city of Denver, CO, providing boating and fishing opportunities to city residents. Sloan's Lake Park also offers picnicking, jogging and bird watching. This small lake supports a variety of fish species, including catfish, crappie, trout and bluegill.
Sloan Lake, located in Denver, Colorado, is a popular urban retreat for fishing enthusiasts seeking a convenient angling experience. The lake offers a variety of fish species that make it an attractive destination for anglers of all skill levels. Anglers can expect to catch species such as largemouth bass, smallmouth bass, channel catfish, rainbow trout, and bluegill. Whether you prefer casting from the shore or fishing from a small boat, Sloan Lake provides a peaceful and accessible fishing experience within the city limits.
Boating on Sloan Lake is limited to non-motorized watercraft, which adds to the tranquility of the lake and ensures a peaceful boating experience. Visitors can bring their kayaks, canoes, paddleboards, or other non-motorized boats to explore the calm waters of the lake. Boaters can enjoy leisurely paddling, fishing from their boats, and taking in the scenic views of the surrounding urban landscape. The calm and relatively small size of Sloan Lake make it ideal for a relaxing boating excursion.
Camping is not available at Sloan Lake due to its urban location. However, the lake is surrounded by beautiful parks and green spaces that provide picnic areas, walking trails, and recreational facilities. Visitors can enjoy a day of fishing at Sloan Lake and then take advantage of the nearby parks for picnicking or relaxing in the outdoors. The surrounding area offers a variety of accommodation options, including hotels and campgrounds, for those looking to extend their stay and explore more of Denver's attractions.
Sloan Lake, with its urban setting and diverse fish species, offers a convenient fishing experience for both locals and visitors. The peaceful waters, non-motorized boating opportunities, and surrounding park amenities make it an enjoyable destination for anglers and outdoor enthusiasts alike. Whether you're seeking a quick fishing getaway or looking to spend a leisurely day in nature, Sloan Lake provides a tranquil oasis within the bustling cityscape of Denver, Colorado.

Fish Species in Sloan Reservoir, CO
Sloan Lake Amenities
Marina: NO
Boat Rentals: NO
Boat Launch Ramp: YES
Campgrounds: NO
RV Hookups: NO
Lodging: NO
Concessions: NO
Bait & Tackle: NO
Restaurant: NEARBY
Today's Weather & Forecast
Public Boat Launch Ramps & Landings
Sloan Lake Boat Launch Ramp
Located in the northwest corner of the lake, this is a two-lane, concrete ramp with a dock, and paved parking.
Click here for a Colorado fishing license.
Closest Campgrounds & RV Parks
None
Sloan Reservoir CO Map - Fishing & Camping Areas
Lake Video
Contact Information
Sloan Lake
Sloan's Lake Boating Office
4700 West Byron Place
Denver, CO 80212
303 458-4840
Fishing lakes in each state.
Fishing lakes in each state.
Sloan Lake in CO.
COLORADO


Bluegill, trout and catfish fishing in northwest CO.
Sloan Reservoir fishing lake in Colorado.