Arizona Crappie Fishing
All about fishing for black and white crappie.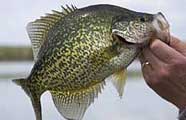 Crappie are actually a member of the sunfish family and can be found in many Arizona lakes. Crappie are known by many different local names. Paper mouth, goggleye, bridge perch, slabs and speckled perch, are just a few.
Crappie Waters In AZ
Crappie abound in desert lakes including Roosevelt lake, Apache Lake, Canyon Lake, Saguaro Lake, San Carlos Lake, Bartlett Lake, Alamo Lake, Lake Pleasant, Horseshoe Lake and many other lakes and streams throughout the state. All Colorado River lakes offer crappie fishing as well.
Crappie can also be found in city parks and golf courses throughout the Arizona desert climate.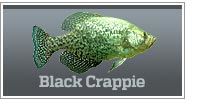 World record: 6 lbs 0 oz
State Record: 4 lbs 10 oz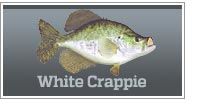 World record: 5 lbs 3 oz
State Record: 3 lbs 5.28 oz
Click the images and links above for species details.
The state record black crappie came from San Carlos Lake.
Lake Pleasant produced the state record white crappie.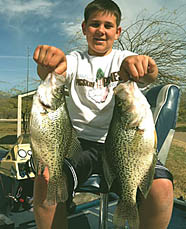 Andy Brown shows off a 3.5 lb and a 3.0 lb crappie, two of a nice catch from Roosevelt Lake - March 2012.
Check out crappie information, by state.
The life cycle of crappie.
The more you know about crappie, the easier it will be to locate and catch them in Arizona lakes and rivers. Visit the crappie fishing page for details about their seasonal migrations.
ARIZONA